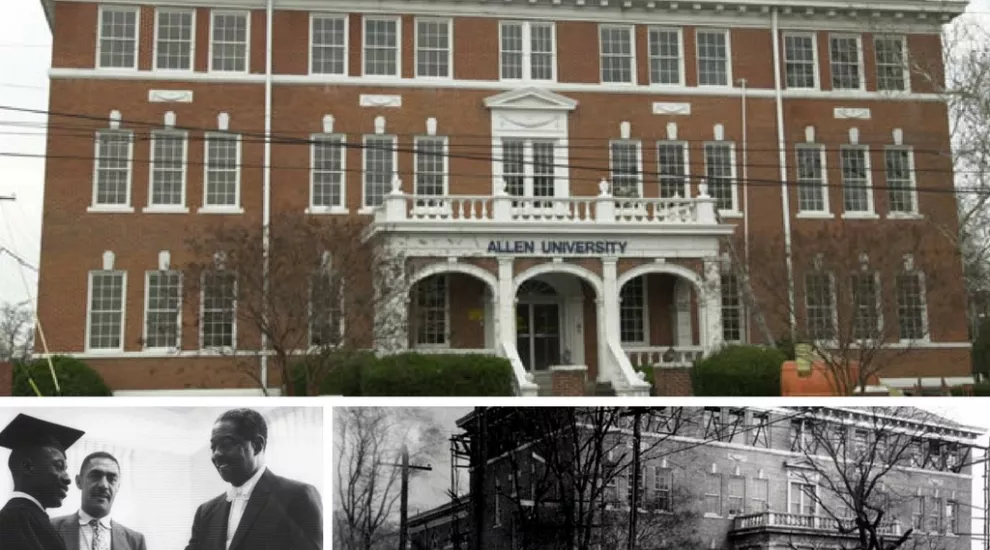 Allen University, which was founded in 1881 by the African Methodist Episcopal Church, was named in honor of Richard Allen, founder of the denomination. Established four years after the University of South Carolina was closed to African Americans, Allen helped fill a pressing need for higher education.
The school has historically been controlled and managed by African Americans. Although it was founded primarily to educate clergy, Allen also offered law, college, and normal (teaching) degrees.
The school was among the few southern colleges for African Americans to have a law department, which lasted until the early twentieth century.
The historic district includes five buildings: Arnett Hall, erected in 1891; Coppin Hall, completed in 1907; the Canteen, constructed prior to 1922; the Chapelle Administration Building, completed in 1925 and the Joseph Simon Flipper Library, erected in 1941. Chapelle Administration Building was designed by John Anderson Lankford, a nationally important African American architect.
Visit Allen University for more information.
---
TOP PHOTO: Allen University. Photo provided courtesy of ETV.

BOTTOM LEFT PHOTO: After his expulsion from SC State University for his civil rights activity, Fred Moore went on to graduate from Allen University.

BOTTOM RIGHT PHOTO:  The Chappelle Administration Building of Allen University, photographed by Richard S. Roberts. The building pictured was named for a former president of Allen, Bishop W.D. Chappelle. Courtesy of the Estate of Richard Samuel Roberts.