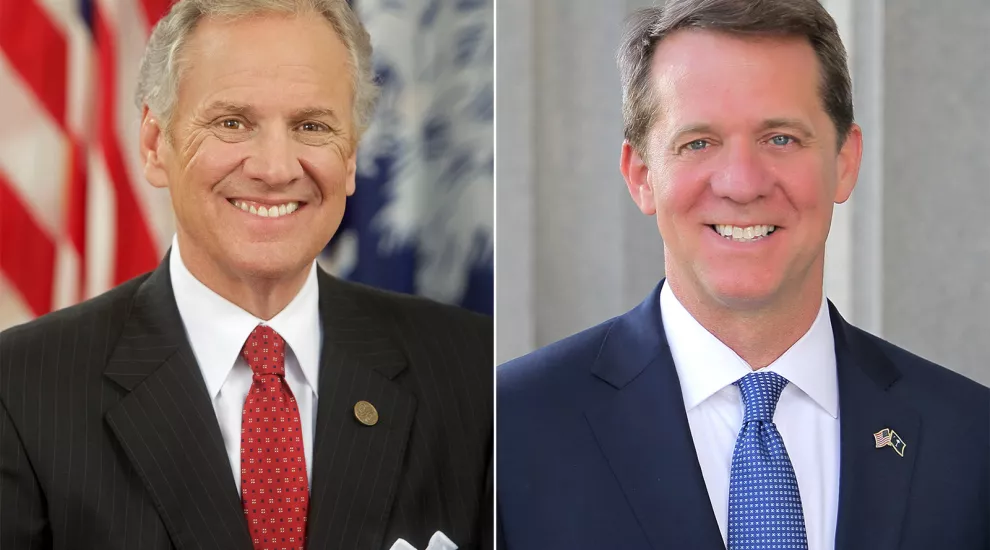 South Carolina ETV and The Post and Courier will co-host two gubernatorial debates and one lieutenant governor debate later this month. 
Republican Gov. Henry McMaster will face off against Democratic challenger state Rep. James Smith, D-Columbia, at the Francis Marion Performing Arts Center in Florence on Oct. 17, and Greenville Technical College Technical Resource Center Auditorium in Greenville on Oct. 25.
McMaster's running mate, Pamela Evette, an Upstate businesswoman, and Smith's running mate, state Rep. Mandy Powers Norrell, D-Lancaster, will debate in studio at SCETV on Oct. 29. This is the first year that the lieutant governor will run on the same ticket as the governor. In previous years, the two positions were elected seperately. 
The hour-long debates will begin at 7 p.m. and will be carried live statewide on SCETV stations, South Carolina Public Radio and online at scetv.org.
Charles Bierbauer, a former longtime CNN correspondent, former dean of the University of South Carolina College of Information and Communications, and Andy Shain, The Post and Courier's Columbia bureau chief, will moderate the debates.
Election Day is Nov. 6.
The voter registration deadline for the general election has been extended to Oct. 17, due to ramifications of Hurricane Florence. You can register to vote, review a sample ballot, find your polling place and more at scvotes.org.
Media interested in covering the debate should email Aimee Crouch, acrouch@scetv.org, by no later than Oct. 15.
SCETV and The Post and Courier co-hosted primary debates earlier this year. Those can be found here.