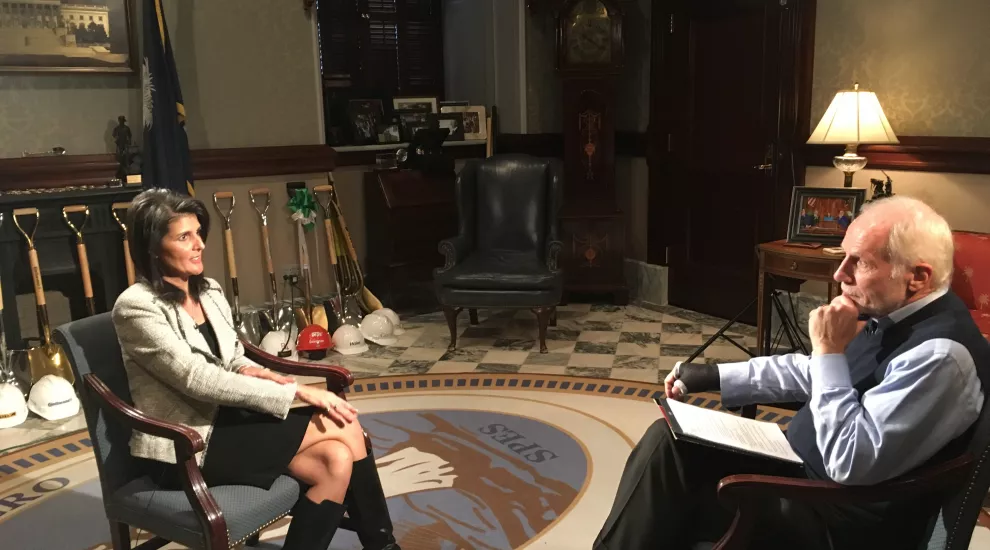 Gov. Nikki Haley is the inaugural guest on the launch of a new weekly public affairs program in South Carolina.
This Week in South Carolina highlights one topic each week with political leaders, newsmakers and policy makers in studio. The half-hour program premieres on Friday, January 20 at 7:30 p.m. on South Carolina ETV.
The program is produced by SCETV in association with the University of South Carolina College of Information and Communications.  Charles Bierbauer, dean of the college and former CNN reporter, hosts.    
The weekly program will air new episodes each Friday on SCETV at 7:30 p.m. and will be rebroadcast on Tuesdays at 6:00 p.m. on ETV World, and Thursdays at 8:30 p.m. on the SC Channel.  The programs will also be available online at scetv.org following each broadcast.