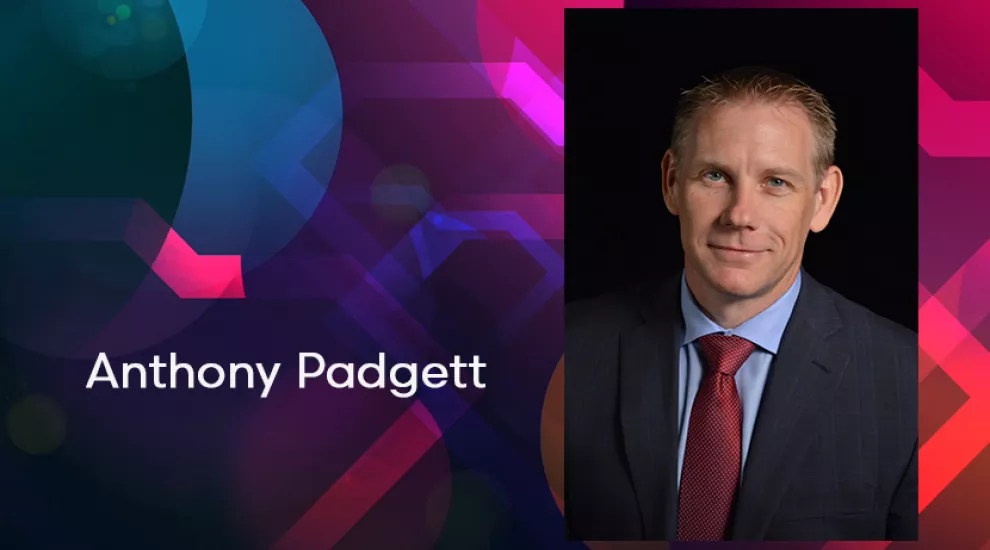 The South Carolina Educational Television Commission has announced the appointment of Anthony Padgett as the new president and CEO of South Carolina ETV and SC Public Radio. He succeeds Linda O'Bryon, who announced her intention to resign last year.
Padgett, 43, has served as Georgia Public Broadcasting's Chief Operating Officer since 2014. His responsibilities included the management and oversight of the organization's day-to-day operational needs, including technology services, content creation and distribution, digital and education innovations, and business services. Padgett formerly served as the Senior Vice President of Content and Operations at WJCT in Jacksonville, Florida. He began his career in the United States Air Force as a broadcasting engineer and also worked in public broadcasting as Chief Engineer at WBCC in Florida. He is married with four children and active in Rotary.
"I am excited to be joining an established and very talented team who have continually proven their dedication to quality and service, and cannot wait to see what we will achieve together," Padgett said. "We've got a strong foundation to build on; I know we're going to do some great things for South Carolina and be an example to others in the Public Media system."
"We're pleased to have Anthony join the SCETV family," said Dr. Brent Nelsen, chair of the ETV Commission. "His experience in content creation and day-to-day operations, and his background in engineering complement our plans to modernize our statewide infrastructure."
O'Bryon, who has led SCETV for seven years, said, "I am very proud of the positive growth and development of SCETV over the past years, and I'm delighted the search committee has selected a terrific new CEO to take the organization to the next level."
SCETV has seen a rise in both TV and radio ratings as well as tremendous growth on its digital platforms. The station has recently added its fourth TV channel, SCETV PBS Kids, a 24/7 service, as well as a new HD radio service in the Lowcountry. The ETV Endowment, a separate not-for-profit organization that supports the programming of SCETV and SC Public Radio, has reported two recording-breaking fundraising years and has received Charity Navigator's highest rating (four out of four stars) for six consecutive years.