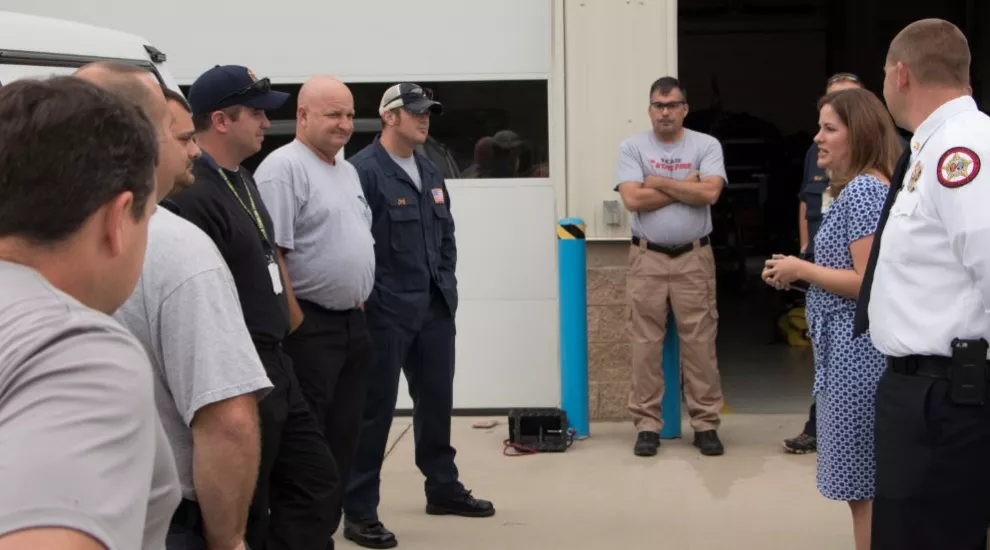 Helicopters and specialized teams are heading to Texas this week to assist with ongoing rescue and recovery efforts in the wake of Hurricane Harvey.
Gov. Henry McMaster announced on Tuesday that in response to Texas' request, the state is sending two helicopter aquatic rescue teams and 18 members of the state Forestry Commission's incident management team.
The helicopter teams consist of two Black Hawk Army helicopters with a total of eight S.C. National Guard soldiers and nine rescue swimmers from the State Fire Emergency Response Task Force made of firefighters from around the state.
"The magnitude of flooding and damage that Hurricane Harvey has brought to Texas is truly heartbreaking, but the heroic action and sacrifice by thousands of volunteers and first responders give inspiration to the nation," McMaster said in a statement. "South Carolina stands ready to fulfill any further requests from Governor Abbott and his team."
McMaster also signed an executive order on Tuesday to place the S.C. National Guard at the ready to provide personnel and equipment to Texas following the catastrophic flooding that parts of the state have seen from Hurricane Harvey.
The Federal Emergency Management Agency has details on how you can support relief efforts in Texas and volunteer opportunities here.