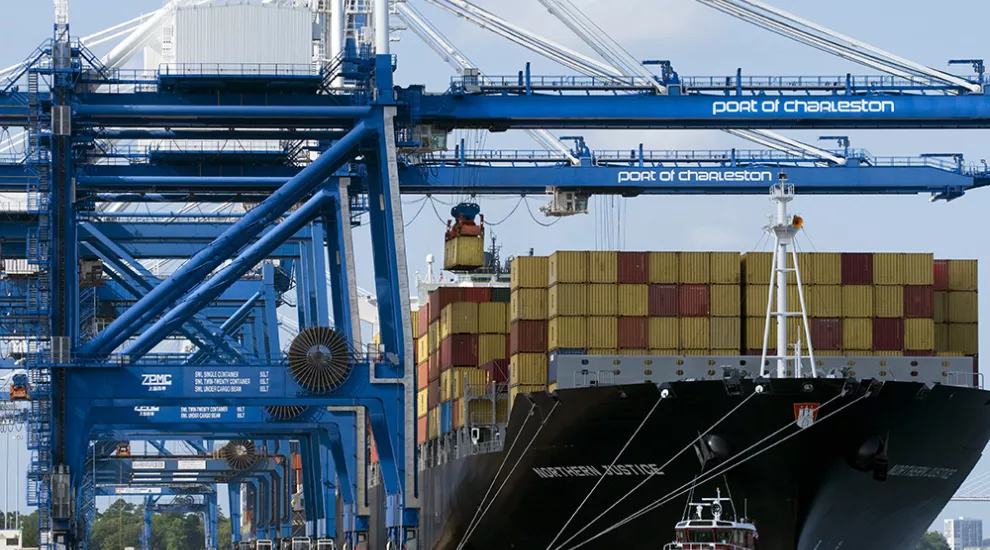 The South Carolina Ports Authority saw a 10 percent increase in container traffic move through its terminals this past fiscal year.
The SCPA reported it moved a record 2.14 million 20-foot equivalent units (TEUs) over the year, which ended with a strong, record finish in June.
"We had a very strong fiscal year, reflective of a capable and hard-working SCPA team and entire maritime community," Jim Newsome, SCPA president and CEO, said. "Such growth enables the port to continue to make the necessary investments in equipment and infrastructure to support the big ships being deployed to the East Coast today."
The largest ship to dock at the Port of Charleston to date was the COSCO Development in May. The ship, which can carry up to 13,000 cargo containers, docked at the Wando Welch Terminal in Mount Pleasant on May 15 for two days, while workers transferred 2,900 TEUs on and off the ship.
Larger vessels will soon be a familiar sight at the port.
Work to deepen the Port of Charleston to 52 feet will begin this fall. The move will make Charleston the deepest port on the East Coast and give it the ability to handle fully-loaded Panamax ships without tidal restrictions.
The state appropriated $300 million for the project in 2012 and has received millions in federal dollars as well.
The port also handled its highest ever pier container volume of 1.21 million boxes during the past fiscal year, surpassing the previous record of 1.13 million boxes in fiscal year 2005.