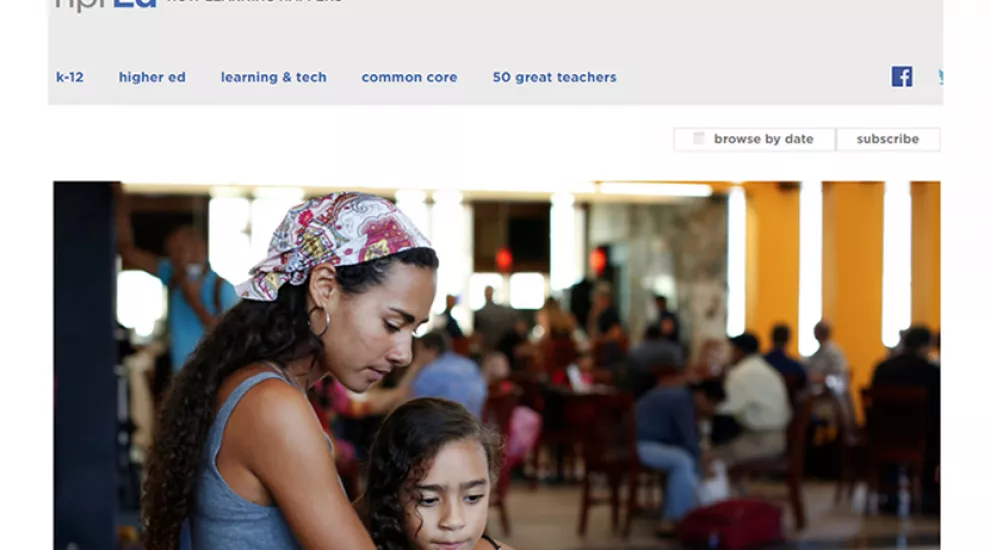 National Public Radio (NPR) is partnering with Education Week on a reporting project launching this week on NPR Ed. 
The project is a series of stories about educating black teenage boys from underserved communities and preparing them for college.
Stories from "Raising Kings: A Year of Love and Struggle at Ron Brown College Prep" will be featured in three upcoming Code Switch podcast episodes, on NPR newsmagazines this Wednesday, October 18 and Wednesday, November 1, and on digital platforms.
Correspondent Cory Turner of NPR's Education Team and Correspondent Kavitha Cardoza of Education Week have spent the past year reporting on the unconventional approach of a new school in Washington, DC:  Ron Brown College Preparatory High School. Visit this resource page to learn more about the scope of the project.
Ron Brown College Prep is a public school for boys in the nation's capital that opened last year. The school's goal is to change the narrative about young black men in Washington, DC: that too many read below grade-level and won't graduate high school.
The majority of Ron Brown's faculty is black men. Every day they navigate tough conversations with students about neighborhood violence and police shootings, poverty and every student's obligation to respect and love his neighbor. The school takes an approach to discipline called "restorative justice," asking boys to talk about their feelings, apologize and repair relationships when necessary.
Visit this resource page to register and learn more about the scope of the project.