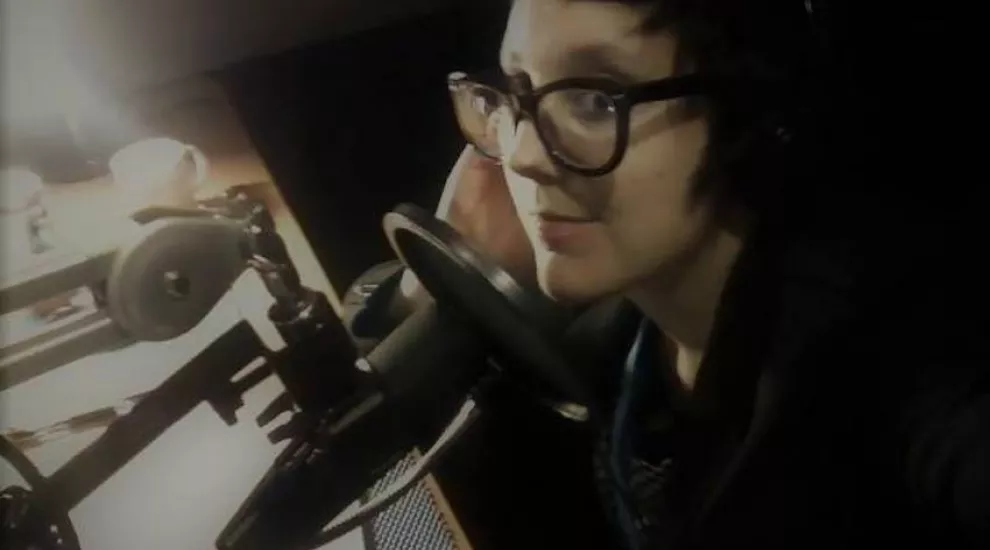 Between the excitement of cannon bursts (don't worry, they were blanks) and working on my main project, it has been a lively couple of weeks. Today marks the halfway point of my internship, and it's hard to believe how quickly it's going by. I have learned so much since the last time I blogged, and I am eager to share my new experiences with you.
Our trip to Brattonsville was a blast (pun intended)! There were two Revolutionary War battle reenactments, and each battle featured horses, muskets, and several individuals portraying soldiers. They were all fully dressed in historically accurate attire and remained in character throughout the entire day. I attached a GoPro camera to a British soldier's musket, and we got some really great footage from his perspective that captures the drama of the battlefield. I tried to absorb as much as possible from my great teachers, Lynn and Brandie. They taught me how to set up a tripod, operate a P2 camera, creatively frame shots, and so much more. I also worked with the crew from Rock Hill and got to meet Lauren, an intern at their station. It was neat talking with her and hearing about her experiences as an intern. This trip was a great way to learn about onsite filming of a large-scale event. There are so many aspects that go into a project of this size and several variables to consider. Thankfully, the weather was kind to us that weekend and all of our equipment cooperated. We were able to successfully capture the action so that it can be shared with many people in the future.
My project for the South Carolina Hall of Fame is progressing very well. Shortly after the Brattonsville adventure, we went to Winthrop. I had the pleasure of interviewing Dr. Mahony, president of the university. It was my first time conducting a professional interview, and I was pretty nervous. Thankfully, Steve gave me some great tips and everything went swimmingly. Dr. Mahony is such a nice person and I am thankful for his contribution to this project. His responses to my questions will appear in the documentary I am working on about David Bancroft Johnson, the founder and first president of Winthrop University. In addition to Steve's help, I was lucky enough to have Titus and Xavier traveling with me to Winthrop. They filmed the interview, the campus, and gathered a lot of great footage for the documentary. They are both so professional but also fun to work with, and I enjoyed spending the day with them.
After transcribing the interview, I needed to write a script for the documentary. The script incorporates parts of the interview with a narrator to tell the story of David Bancroft Johnson's life. I loved this part of the project because I got to practice my creative writing skills while engaging with my passion for storytelling.
I now had all of my footage, photographs, and script for the documentary. The next step was to record a scratch track of the narrator reading the script so that I could merge it with the audio track from the interview. The scratch track is kind of like a rough draft or an outline; it helps lay out the project and can be changed or altered as needed. Steve recommended that I record my own scratch track and said I could be the narrator if I liked the way my voice sounded. I have not yet decided if my voice is suitable for the documentary, but I had a great time recording my script in the voiceover room. I am a huge fan of radio broadcasts and podcasts, and I enjoyed my glimpse into the process of audio recording.
The next step for my project is the editing process, and I have been working with Avid editing software a lot more lately. I merged my audio tracks and started incorporating images and footage into my sequence. I can see the documentary bloom a little bit more every day that I work on it. It's very exciting.
I am extremely grateful for my experiences here. I have done so many wonderful things that I never would have thought possible before this internship. I am also gaining project management skills that I know will be applicable to my life outside of college. I have already learned so much in just five weeks, and I look forward to updating you on my continuing progress soon. Thanks for reading!