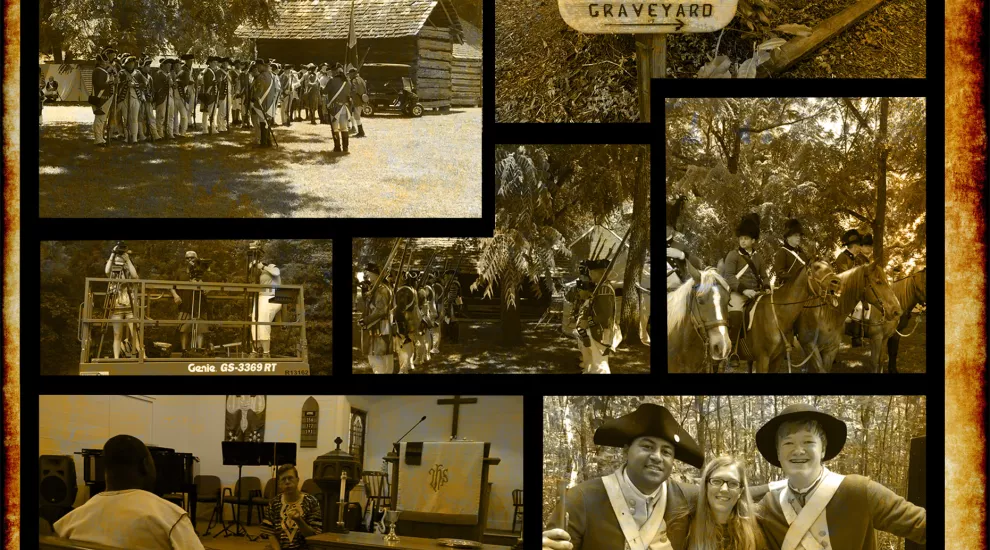 It is my third week here, so far, with SCETV and a lot has already happened.  I have learned so much already, especially with blogging. I am new to blogging and feel accomplished, now that I have published two blogs.  I still have a lot to learn about blogging but feel more confident as I continue to do blogs for the ETV Endowment internship. 
Over the past weekend, I was the photographer for the "Liberty or Death" Revolutionary War Reenactment in McConnells, S.C. My photo album is featured online and I am very excited about that! As if I were going back in time, I captured some historic moments of the battles of Kings Mountain and Camden.  The reenactment was so lively. Watching the reenactment, I got a live-action history lesson. It was so interesting to see the soldiers charging at each other on horses, while other soldiers shot Revolutionary War-era guns. It was an amazing opportunity.
Throughout the journey this week, I also went on a location scout with Don Godish and Kaitlyn Cannon for a crossroad scene to be added for the Allison Creek Presbyterian Church project.  We found this dirt crossroad located at the South Carolina Department of Natural Resources Draper Wildlife Management Area that we are planning to film.  We are going out tomorrow to capture that scene.  Fingers crossed for nice weather tomorrow. I hope all turns out well.