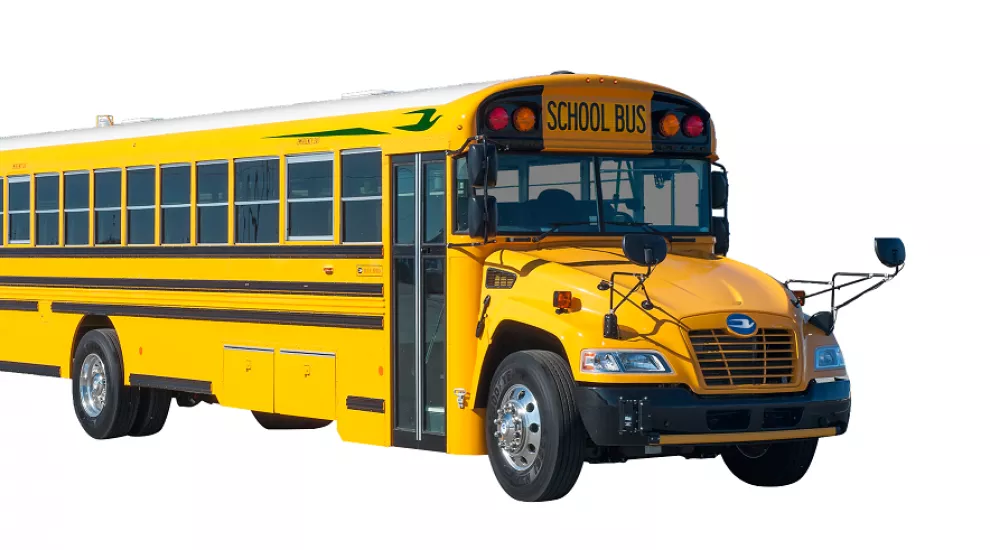 Starting today, students in Dorchester and Berkeley counties will be riding to school in a new alternative-fueled school bus. Twenty-six propane powered school buses are the first alternative fleet to replace the state's aging diesel buses.
Mike Bullman, director of maintenance for the South Carolina Department of Education said, "With aging diesel buses in our fleet, it was time to replace them, and propane was the option we thought worked best financially and environmentally-speaking over the long-term."
These Blue Bird Vision Propane buses emit 80% fewer smog-producing hydrocarbons and reduce nitrogen oxide emissions. The propane buses should also save the state financially.
Joe Blanchard, president of a Blue Bird dealership said South Carolina "will begin to see immediate benefits from these new 'clean' buses. The financial savings should be noticeable from the beginning. An average propane bus saves a school district up to $3,500 per year in fuel costs alone."
The propane-fueled buses saw a 33% increase this past year.