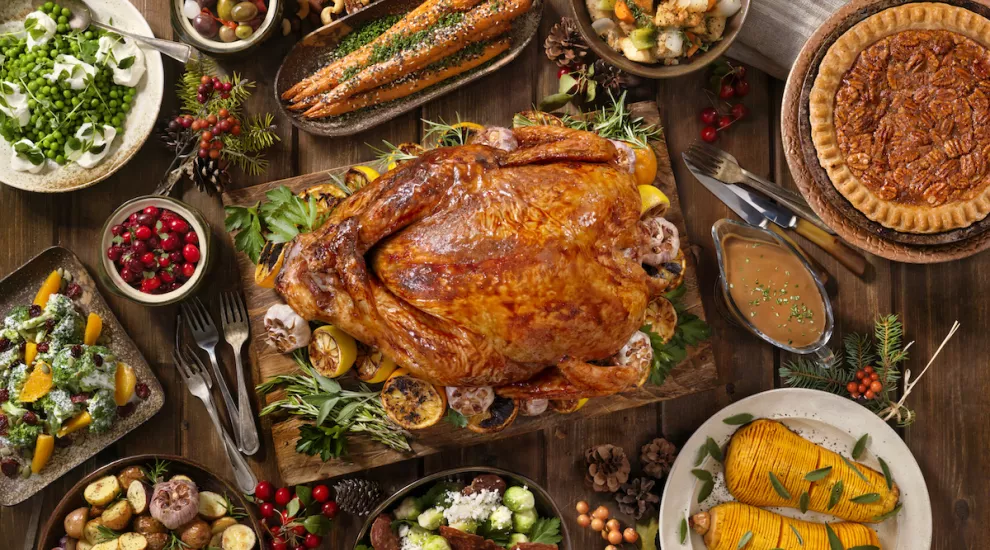 Holidays are a time for gathering with family and friends, enjoying each other's company and food, lots of food! For most people who are trying to eat healthy, the holidays can be a challenge. Kristen Ziesmer, Palmetto Health's Apex Athletic Performance sports dietitian, shares five tips to help you navigate healthy eating during the holidays.
1. Bring a healthy dish
When attending a pot luck, the food options may not fit your healthy eating meal plan, but bringing a healthy dish will prevent you from being stuck without options. Use websites such as CookingLight.com and EatingWell.com to find healthier holiday recipes. An added bonus, you'll be able to break out of the norm and try a different recipe! 
2. Don't arrive hungry
Showing up hungry sounds like a good idea but is probably one of the worst things you can do. This will lead to overeating and potentially feeling guilty about overeating. Instead, eat a small snack of protein, healthy fat and carbohydrates to curb your appetite. A great example is an apple with peanut butter. 
3. Don't socialize around the food
Hanging out around the food tends to lead to picking at food when you're not even hungry. Instead, make a plate and find a spot away from the food to socialize and eat. If you are truly hungry, you can eat seconds; otherwise enjoy your company. 
4. Balance your plate
Think of holiday meals as you would any other meal: 1/4 plate protein, 1/4-1/3 plate grains (amount depends on your activity level) and the rest vegetables, with a small amount of fat. This allows your body to get the nutrients it needs, feel full and energized, and enjoy the meal without feeling overly full. Try this: 3-4 oz. skinless turkey breast, 1/3 cup stuffing, 1/3 cup mashed potatoes and 1 1/2 cups green beans.
5. Stay active
Starting your holiday off with a brisk walk or workout gets those endorphins flowing and sets the stage for the rest of the day. It will put you in a healthier mindset! Start a family tradition of walking or running together the day of the holiday gathering!
For more information visit the Palmetto Health website.