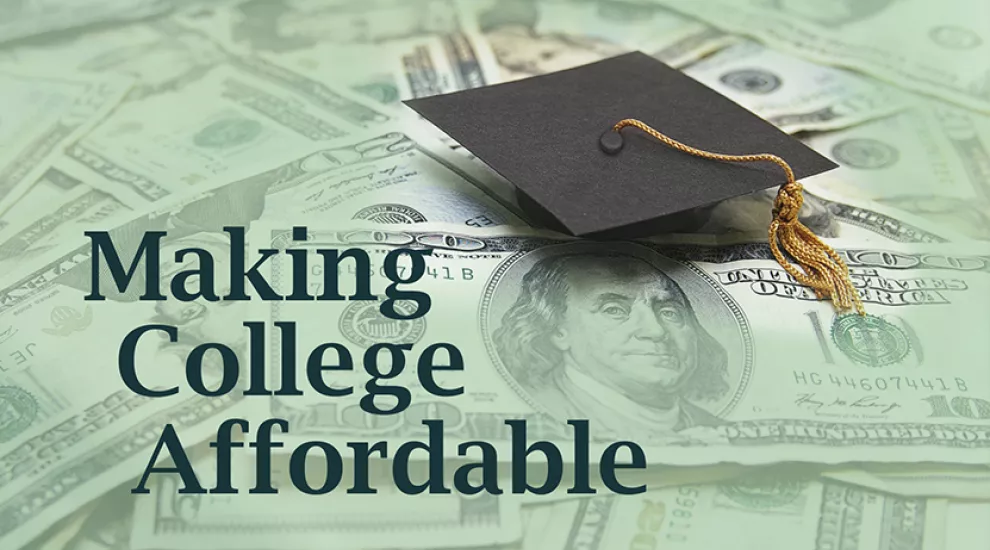 Kicking off the new season in ETV's Carolina Classrooms series is our annual Making College Affordable special now online. 
Financial aid professionals from colleges and agencies across the state will offer advice on applying for and financing college. This timely information is important for high school junior and seniors!
Carolina Classrooms: Making College Affordable
Will provide information that is key for students seeking financial assistance for the 2018-19 school year. The time frame for applying for financial assistance has changed so this important information is needed now.
This special is produced by ETV and hosted by Dr. Lemuel Watson, USC professor and Executive Director of the Center for Innovation in Higher Education. Guests include Dr. Karen Woodfaulk, Director of Student Affairs for the Commission on Higher Education; Joey Derrick, Director of Student Financial Aid and Scholarships at USC; Elizabeth Milam, Director of Financial Aid at Clemson University; Katie Harrison, Deputy Director of the SC Tuition Grants Commission; and Regina Hailey, Program Manager of USC TRIO Programs. 
These experts will provide information on types and sources of aid, the application process, federal/private and state scholarships and grants, state assistance with private college expenses, plus more.  Be sure to watch September 27 at 7:00 p.m. on ETV!
REPEATS - Carolina Classrooms: Making College Affordable will repeat September 28 at 9:00 p.m. on SCC (The South Carolina Channel) and October 2 at 10:00 a.m. on ETVW (ETV World).
STAY CONNECTED - Access Carolina Classrooms programs to stay connected with education issues in our state! Programs are posted online after initial broadcast: carolinaclassrooms.org
WHAT'S NEW – This year new Carolina Classrooms programs will be broadcast about every other month PLUS we'll feature more online education stories throughout the year! We invite you to keep an eye on our website carolinaclassrooms.org for more education stories from around the state of South Carolina. We'll feature students involved in science, technology, engineering and math, as well as stories about the arts, writing, nutrition, education policy, and more.
VIEW online education story about USC Sumter Science Camp. The Greenwood Genetic Center brought their Gene Machine Mobile Science Laboratory to teach kids about chromosomes and extracting DNA.
GET INVOLVED - If you'd like to be a part of future programs, please contact us!  carolinaclassrooms@scetv.org