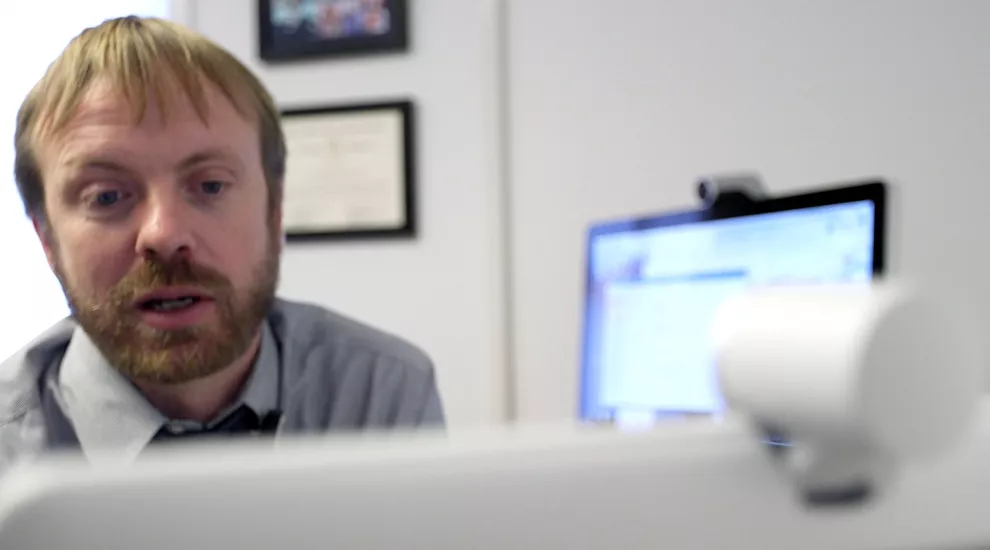 While some may be discussing virtual worlds and avatars, or envisioning a stethoscope coming out of the screen of a cellphone, the answer of the pediatrician and medical director of the MUSC's Center for Telehealth, James McElligott, M.D., regarding the future of telehealth is very simple: "It all circles back to the problem we are trying to solve."
South Carolina is a state facing many difficulties in the area of health. Poverty, poor access to care, costs, long distances, a shortage of providers, and a history of chronic diseases, such as high blood pressure and high levels of stroke and diabetes, permeate the state with uncertainties. 
McElligott's passion for serving rural and underserved children, and improving access to care sparked his interest for telehealth. 
"I naturally came to telehealth and saw it as a potential solution for the problem," he said. "I wasn't that interested in the tech aspect of it. I actually was afraid of it."
For those who are not familiar with the term, telehealth is the delivery of health care or health education over distance using technology. The adoption of telehealth solutions is on the rise among healthcare providers in South Carolina. All across the state, providers, patients and specialists are interacting in real time using wireless, video, audio, and remote diagnostic technologies. 
"You have over 180 sites connected and at least 25,000 consults occurring that we can physically count last year, which is an exponential growth from before," McElligott said.
According to McElligott, some of the telehealth programs working at high scale in the Palmetto state are mental health counseling, tele-psychiatry, tele-stroke, and obstetrical activities, such as the MUSC Maternal Fetal Telemedicine program.
Scott Sullivan, M.D., is the Director of the Maternal Fetal Telemedicine program. He said that the program is responding to a need in the state. Besides the fact that many areas of South Carolina are faced with a shortage of Maternal Fetal providers, patients may also have transportation issues.
"Patients may be too sick to travel or they have economic problems. It's just hard to get us and the patients in the same space," Sullivan said.
New types of technology certainly play a big role in the success of telehealth. But for McElligott and Sullivan, it all comes down to the goal that is trying to be reached.
"Most of the reason that the health care in the U.S. lags behind some other developed countries is not for lack of the best MRA machine or the fanciest drug. Applying what we have in a smarter way is what needs to happen," McElligott said.