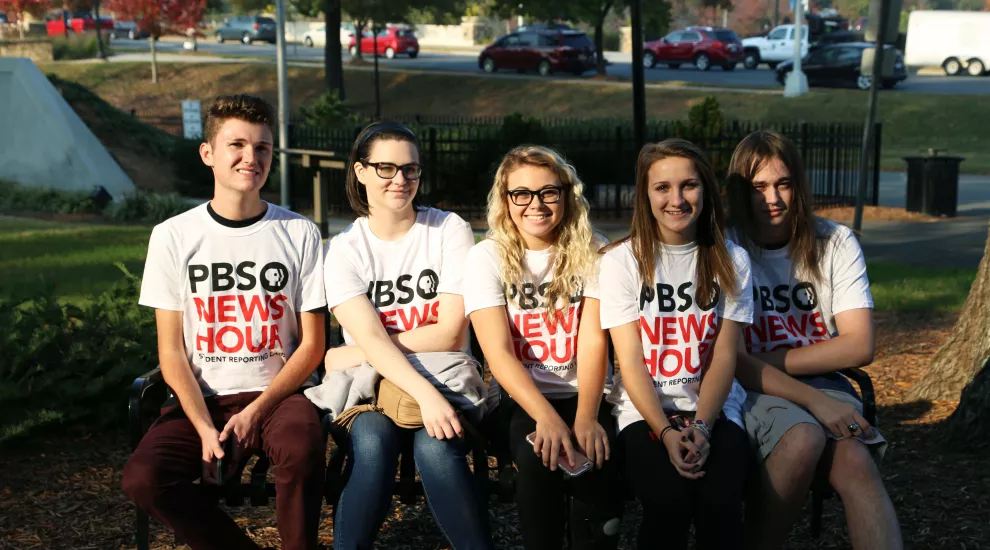 America is "the land of the free." But, what does "free" actually mean? For people who have only lived in America, it may be hard to grasp what freedom is because they have never experienced the alternative. To truly understand 'freedom', perspective needs to come from someone who has immigrated to America from a country that may not be so free. For the PBS NewsHour Student Reporting Lab from Forestview High School, they found that perspective in Karol Rodriguez.
Karol Rodriguez is a Gastonia, N.C. resident from Cuba, who moved to America in the 5th grade. The students from Forestview High School, which is also located in Gastonia, N.C., traveled to Charlotte to interview Rodriguez. Now a student at Central Piedmont Community College, Rodriguez talks with them about all the things he is able to accomplish, marveling at all of the different paths he can take in his life, now that he is living in America. Their conversation with him is timely and, being that a major topic of the presidential election was immigration laws, their conversation is also important.
The PBS NewsHour Student Reporting Labs program connects middle and high school students to local PBS stations and news professionals in their community to produce original, student-generated video reports. PBS Newshour Student Reporting Labs are located all around the country, with four located in the Carolinas. The current assignment for students in the Student Reporting Labs focuses on immigration.
While walking around Charlotte, the students learned how to alter their DSLR Camera settings, and had turns filming different shots of Rodriquez near his college, because one of the things he values most is education. Check out our album to get a behind-the-scenes look at the day.