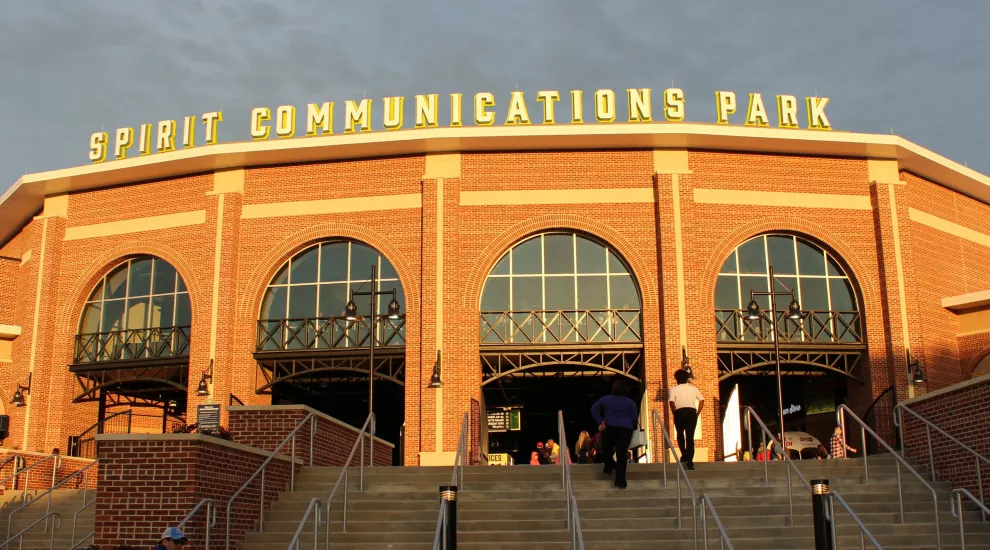 Anticipation filled the air, as people milled around outside the stadium. The gates opened, and the pressure of all the months leading up to this moment was released. Spirit Communications Park was officially open for its first baseball game.
Fans from all over came to Thursday's inaugural game at the brand new Spirit Communications Park, located off of Bull Street. They were greeted with a wide variety of festivities, including a live band, balloon artists, stilt walkers, a play area for children, and a host of all-American food. 
The stadium itself gleamed with newness, although the surrounding construction created a strange backdrop. 
University of South Carolina students Brian Principe and Haley Anders are huge baseball fans, and they were excited to come out and welcome the team to Columbia.
"I think it's really cool that professional baseball is back in Columbia. It's a city that really loves its baseball, and I think that the Fireflies fit in well with the city. We're excited to be here!"
The park is located off of the intersection of Bull Street and Colonial Drive, close to where the old mental health hospital used to be. It is part of the Bull Street Commons project, which is a twenty-year development project meant to revitalize that portion of the city. 
"The location is awesome," says Tre Johnson of Columbia. "I've been to so many games, but they were down on the other side of town. I think in time they'll work out some of the kinks, but for the first day, this is awesome."
"I like the location. I just walked right here from my job after I got off," says Columbia resident Keisha Hightower. 
Fans were not disappointed with the opening game, as the new Columbia Fireflies brought home a win against the Greenville Drive, with a final score of 4-1.
To learn more about the Bull Street Commons project and Spirit Communications Park, check out our video on the construction of Spirit Communications Park.
If you would like to go to a game, visit the Columbia Fireflies website at columbiafireflies.com