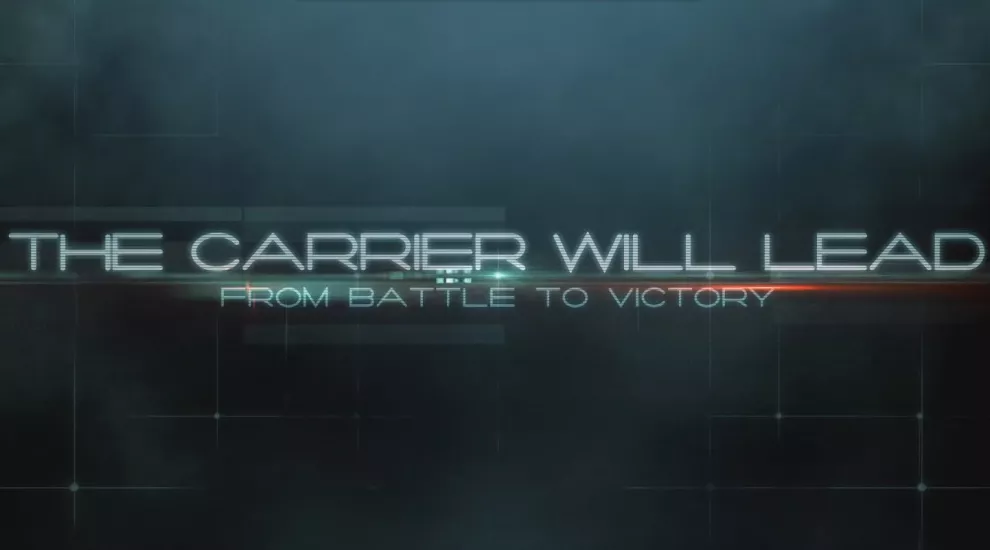 The Telly Awards has named  South Carolina ETV as a Silver and Bronze winner in the 37th Annual Telly Awards for their piece titled "The Carrier Will Lead." 
"The Carrier Will Lead" is a documentary film produced by ETV for the USS Yorktown in Charleston. The film won a Silver Telly award for Non-Broadcast Motivational, and a Bronze Telly award for History/Biography.  It is used at the Patriot's Point Naval and Maritime Museum as a part of the USS Yorktown's visitor experience.  Don Godish was the executive producer and writer, Tabitha Safdi was producer, director, and editor, and Mark Adams was editor and co-producer. 
The Telly Awards was founded in 1979 and is the premier award honoring outstanding local, regional, and cable TV commercials and programs, the finest video and film productions, and online commercials, video and films.  Winners represent the best work of the most respected advertising agencies, production companies, television stations, cable operators, and corporate video departments in the world.
"The Telly Awards has a mission to honor the very best in film and video," said Linda Day, Executive Director of the Telly Awards.  "ETV's accomplishment illustrates their creativity, skill, and dedication to their craft and serves as a testament to great film and video production."
"Part of our mission to document the history and culture of South Carolina includes not only TV and radio, but specialty films for museums," said Linda O'Bryon, president and CEO of ETV.  "It's a lesser-known aspect of what we do, but we provide the important educational and documentary skills these presentations require." 
A prestigious judging panel of over 500 accomplished industry professionals, each a past winner of a Silver Telly and a member of The Silver Telly Council, judged the competition, upholding the historical standard of excellence that Telly represents.  The Silver Council evaluated entries to recognize distinction in creative work – entries do not compete against each other – rather entries are judged against a high standard of merit.  Less than 10% of entries are chosen as Winners of the Silver Telly, the highest honor.  Approximately 25% of entries are chosen as Winners of the Bronze Telly. 
To find out more about the Telly Awards visit the website at www.tellyawards.com.