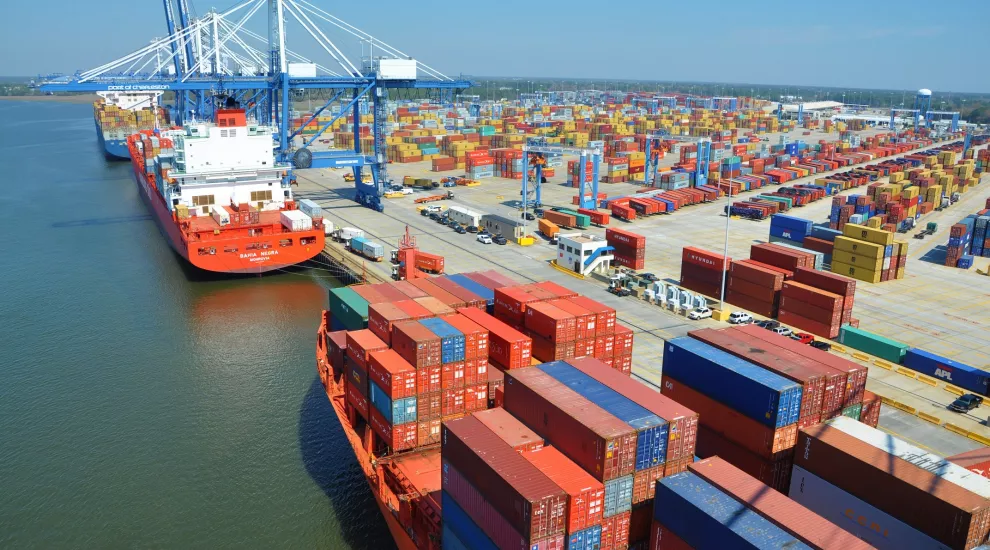 Due to the success of the inland port in Greer, the S.C. Ports Authority is looking into opening a second facility.
The SCPA is seeing an increased demand for a second inland port, due to the fact that since 2011, intermodal volume has increased 166 percent.  Approximately 23 percent of the containers that came through the Port of Charleston were moved by rail last year.
SCPA president and CEO Jim Newsome said, "Inland Port Greer is one of SCPA's most successful investments, as the growth of intermodal container volume movement in our state and region requires appropriate facilities in the interior, to ground loaded and empty containers, and to leverage the efficiency and sustainability of rail transportation. If it is feasible, an additional inland port will be a great diversification of our logistics footprint. We believe that building intermodal infrastructure in our state goes hand-in-hand with the significant investments we are making to our port facilities in Charleston. This is an exciting opportunity for SCPA."
In initial discussions, a location in Dillon is being considered, with proximity to I-95 and an existing CSX mainline railway, which make the area attractive.
Dean Piacente, CSX Vice President, Intermodal, believes that a second inland port "would expand transportation options in the state, lowering shipping costs for South Carolina businesses and improving competitiveness. This project would also generate substantial public benefits by creating jobs, spurring economic development and reducing traffic congestion on I-26 and I-95."
Newsome said he hopes to finalize plans for the second inland port by the end of the year.
See a feature on the Greer Inland Port from our Spartanburg network.