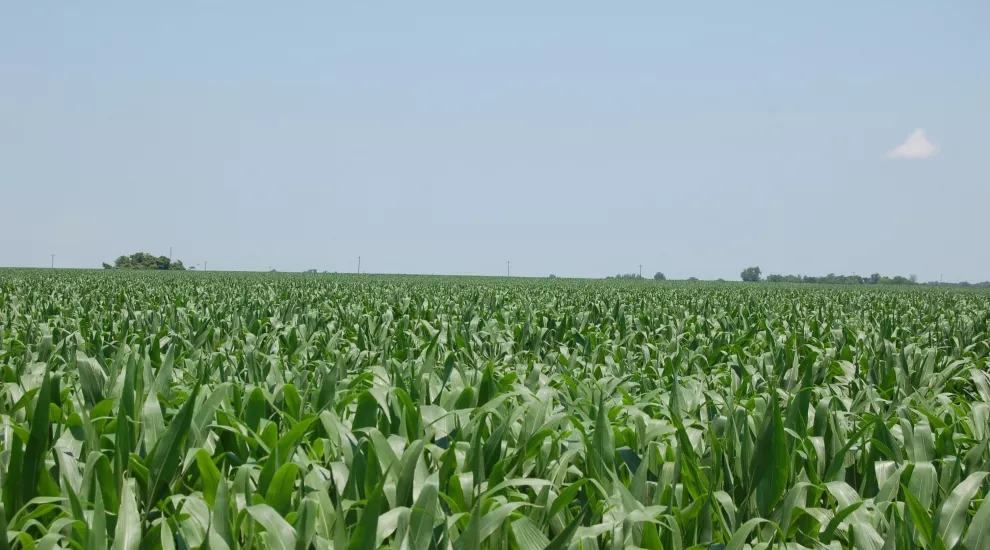 Last October, nearly two feet of rain fell from the sky in 12 hours, flooding entire neighborhoods, destroying homes, and altering some people's lives forever.  After Governor Haley vetoed a widely supported $40 million bill meant to help compensate South Carolina farmers who suffered catastrophic crop losses in the torrential rainfall and flooding, the S.C. House of Representatives and Senate met to vote on overriding the governor's decision.
South Carolina has about 25,000 farms across nearly 5 million acres.  These farms suffered an estimated $376 million in losses after last year's flood swept across the state.  Only $125 million of those damages are covered by crop insurance.  ABC News 4 reports that some farmers lost as much as 75 percent of their crops; some lost even more.  Others have reported that some fields that suffered heavy damage during the flood will still not support the regrowth of new crops.
The $40 million bill would allow farmers to apply for grants of up to $100,000 to pay for production expenses, seeds, and fertilizer.  Some farmers sustained such heavy losses that the grant will only cover about 20 percent of what the 1,000-year flood destroyed.
The bill was passed by a wide margin in the House, 95-6, and in the Senate, 33-3, before Governor Haley vetoed the bill.
According to The State, Governor Haley claims that she did not support the bill because it would be unfair to provide financial assistance to one group of people who suffered in the flood, such as farmers, when other groups remain uncompensated for their losses or raised money through other means, like small business owners. 
Haley's decision contradicts her previous stance in 2013 reported by The State when she supported giving aid to farmers who had suffered crop losses after a string of bad weather conditions.  The losses farmers suffered then totaled to $61 million, a fraction of the losses sustained in 2015.
The S.C. House of Representatives met on Tuesday and overrode the governor's veto on the bill in a 112-2 landslide vote. 
In a statement, House Speaker Jay Lucas said, "The South Carolina House recognizes the unprecedented loss our farmers experienced last October and understands the economic impact at stake, if these concerns are ignored.  Governor Haley's factually inaccurate justification for vetoing the Farm Aid bill is inconsistent with South Carolina values."
The following day, the Senate also voted to override Governor Haley's veto.
Following the Senate's decision to approve the Farm Aid bill, Senate President Pro Tempore Hugh Leatherman stated, "This isn't about offering some kind of bailout. It is a fiscally responsible way to support our family farms. Nothing is more important than a stable food supply grown by our farmers right here in South Carolina. In the end, this is about doing what we think is right for the people of our state."