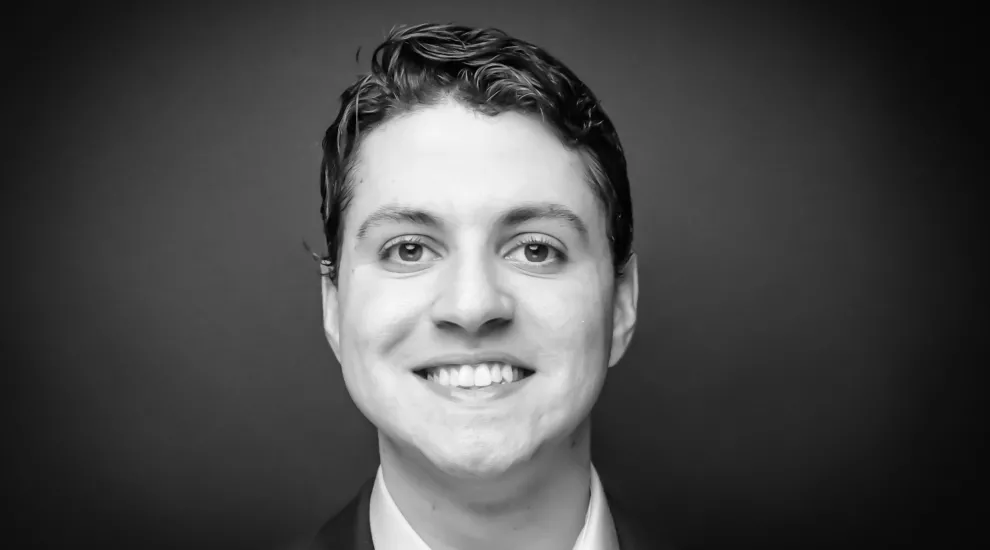 Darla Moore School of Business at the University of South Carolina graduate (USC '14), Harvard University scholar, featured columnist, published author, researcher, entrepreneur, and now finalist of the 2016 FORBES Magazine 30 under 30, which recognizes the year's brightest young entrepreneurs, breakout talents, and change agents in 20 different sectors. These are just some of the achievements of Pedro de Abreu, 26.
Originally from Brazil, Pedro moved to the U.S. at the age of 15. He graduated from Chapin High School and attended Midlands Technical College before attending the Moore School of Business at the University of South Carolina (USC). After getting his bachelor's degree with honors in Economics from USC, Pedro moved to Massachusetts to get his master's degree in Applied Psychology, Neuroscience and Practice in Mind, Brain, and Education from one of the most prestigious institutions in the world, Harvard University. At Harvard, Pedro conducted research on the interplay of dispositions, social, and environmental factors in the development of high performing individuals. Pedro is a Co-Instructor and Teaching Fellow at the Harvard Graduate School of Education, where he helps teach a course on Motivation Theory and Learning Theory with Full Professor Christopher J. Dede, Ph.D. At Harvard, Pedro holds two Teaching Fellowships, facilitates the interfaculty Mind, Brain, and Behavior initiative workshops with Harvard College students, and assists with research in future self-perception and affective forecasting at Edgar Pierce Professor of Psychology Daniel Gilbert's laboratory.
In 2015, Pedro founded 14x Innovation Group, an international innovation development practice that helps build innovation capabilities in teams and organizations in business, government, and education through neuroscience, the behavioral sciences, and the revolutionary Case Method. Through 14x, Pedro has worked with two of the most innovative companies in the world, Google and Logitech, and has traveled to countries including Dubai, Oman, Brazil, Kuwait, and the Kingdom of Bahrain to help organizations and individuals innovate.
Pedro has been featured in the book, Young Entrepreneur World: How 25 Teen-Trepreneurs Succeeded and Left World Leaders Scratching Their Heads, by British publisher Marshall Cavendish, appointed South Carolina's New Century Scholar by the Coca-Cola Foundation and by USA Today, and has won many awards for his work.
Q: Pedro, tell us a little bit about 14x Innovation Group and what you do.
14x Innovation Group is an innovation development practice that offers an innovative methodology for how teams and organizations in business, government, and education can innovate. In order to accomplish that, we use the Case Method, originally developed by Harvard Business School, which places individuals in the role of the decision maker when faced with great challenges and conflict. The cases are designed with limited information, just as you would see in real-world business issues. We then help solve those issues through the brain and the behavioral sciences. It is a very unique and very exciting approach.
Q: In the beginning, what motivated you to create 14x Innovation Group?
Several things. The first one of which is a deep market need. When you look across the landscape of corporate training and consulting, you see that many of the methods those firms use are not backed by research or by data. Many rely on opinion and anecdotal evidence. We know from research that anecdotal evidence is not very effective when it comes to generalizing solutions, and making them applicable to circumstances other than the circumstances and conditions that helped generate it in the first place. The approach 14x Innovation Group takes is very different, as both the methodology and the framework used are based on the vast research that academia has produced on social psychology and neuroscience, and how they, but much more so the former, can be of help to individuals and teams within organizations.  It was a great match, as I come from the social sciences.
The second motivation is more personal, and that is my entrepreneurial drive. When I recognized the opportunity, I decided to move into that space. The important detail is that I didn't have all the answers then – and still don't, but decided to do it anyway. And that's an important aspect of entrepreneurship: blissful ignorance. On average, people fear starting things, but the catch is that if you don't start, you will never get more information. And by information, I mean anything that may help you more perfectly make a complicated decision, such as this one, ranging from market data to micro stuff like how you will feel, once you're in it.
My last motivation, and perhaps the most important one, is that I want to create something that is built to last, and something that transforms companies and people. Something that a team can go through, and have not only measurable results, but also be able to say, "This training changed my life."
Q: How did you hear about being one of the finalists of the 2016 FORBES Magazine 30 under 30? Was it a surprise?
I heard from friends from previous 30 Under 30 classes that Forbes doesn't really let you know if you made it to the final list until they publish it online. In that sense, I was lucky to have received an email from them indicating my finalist status.
And yes, it was a – wonderful! – surprise. These things always make me more humble, as I am reminded of the hard work that went into making them possible, and as I remember that none of it would have ever happened, had I not had assistance from several sources: friends, mentors, acquaintances, family. I don't believe in the solo, lonely hero narrative we're told. Quite on the contrary. A great journey is always shared, as the higher one goes, the more support one needs.
Q: Could you describe a typical day in your life?
My days are very segmented and disciplined. I am still getting better at this, but I think that discipline has made all the difference in my life.
I usually never wake up after sunrise—right now, 7:04 a.m., and most days I wake up before that. If I am at home, I shower, and then I make the same, quick breakfast every day: eggs, bacon, whole wheat bread, milk, and cheese. I then exercise, and subsequently bike to the office early in the morning, as I live 4 minutes away from Harvard. Once there, I get work done.
By work, I mean everything. I like to take care of business first. In fact, I don't like to ever have fun before business is taken care of. To have fun before taking care of business is a recipe for failure and short-termism. And that's something I learned from a great mentor and friend, Governor Cedric Thompson.
Since I am also co-teaching a course at Harvard, in addition to a Teaching Fellowship, I do spend some time grading papers, holding office hours, and on general teaching activities, which I find very fun and enjoyable. We have our classes Monday mornings with a superb professor, a true superstar, Professor Christopher J. Dede, and then in the afternoon I lead a one-hour-and-a-half long section with students, and so does my co-teaching partner, Cailean Cooke.
I leave the office very late almost every day, sometimes as late as 2:00 a.m., and sometimes as early as 7:00 p.m. It doesn't help that it's very cold in Cambridge this time of the year, but I am in this for the long-term, so I deliberately and purposefully make these sacrifices. I never get to everything that is on my schedule, but I feel good when I know I have done my best. I also like to find time to read a lot.
When I am on the road, I try to get more sleep, especially before a workshop or speech, as the more energy I have, the more energy I can give audiences. I like to over-prepare, and to always be ready to handle contingencies.
Q: What do you enjoy most about what you do?
Several things. When it comes to teaching, I love the professor I work under, my co-teaching partner, and the students. They are incredibly smart and always challenge, and often help reposition, ideas, frameworks, and concepts that were previously static. When it comes to business, I love creating value. I love being able to contribute to people and to organizations. I love the fact that a manager sends me an email saying that his team has become more effective, more fearless, and that the tools we provided them work.
I also love the creativity and the freedom that my lifestyle grants me. I don't have to be in an office from 9:00 a.m. to 5:00 p.m. I can take breaks, I can exercise, I can have business meetings, and sometimes catch up with friends, when needed. I have a lot of flexibility and I choose to work as much as I do, as opposed to being forced to respond to someone else's constraints.
Q: What has been the most exciting moment of your journey?
What a wonderfully difficult question to answer. The most exciting minute was the moment I realized how important my family has been in this process, and how influential my stepfather, who brought us to America, was. He would work 2, 3 jobs to make ends meet, and still find time to do volunteering for church activities, and to help us, in general.
Q: What brought you to the United States, and also, to South Carolina?
My stepfather, who is American, married my mother, so we moved here when I was 15.
Q: Most important lesson you have ever learned.
Be nice, be humble, be shameless, be bold.
Q: How do you see today's young generation in relation to their qualities and deficiencies? How can young people today plan for a better future for themselves?
I do not, for a second, believe this notion that the younger generation is lazy. They are not. They are a group of incredibly smart individuals who one day woke up to a crazy post-financial-crash world. They are a group that is facing more technological changes, and more job replacements advent from those changes, than any other generation in history. They are scared, they are apprehensive, they want to know more, and they also want to change the world. There is so much pressure on today's generation that adults fail to take into consideration. They are human beings, and, as such, sensitive to the signals we send them—signals that there will be no jobs, signals that they are failing, among others.
As per how they can plan for a better future, here are some suggestions:
Know that no one is going to come and save you. The cavalry ain't coming.
Find mentors who can help you navigate life.
You must have the right conditions for growth. Think of yourself as a plant. You need good soil and good water. Let go of friends who do not contribute to conditions being right.
Learn how to code. The world of the future is a world of computers, automation, and job replacement. If you want to be on the right side of the revolution, learn how to program a computer.
Learn how to sell. Not one great saleswoman or salesman ever goes hungry.
Learn how to lead. Not how to be a boss, but how to lead.
Know that who you are today can change, and that the same way your identity was built through societal pressures, it can change—for the better.
Work hard. Work incredibly hard, always. Laziness doesn't move a rock. If you want to do big things, work, everyday, to the very best of your ability. Be the first one in and the last one out.
Don't get cocky. Be nice. Help others.
Q: You have accomplished many things in 26 years. What has been your greatest motivation(s)?
Faith and Future.
Q: What is next for you?
Three things. First, I feel really comfortable in academia. I will pursue a PhD in the behavioral sciences, as I wish to become a Full Professor. Second, business. I will always be an entrepreneur. Third, community. The United States is the greatest country on Earth, and I wouldn't be who I am, and where I am today, had it not been for this country. Because of it, I am always giving, any way I can, and will continue to do so, to my community.