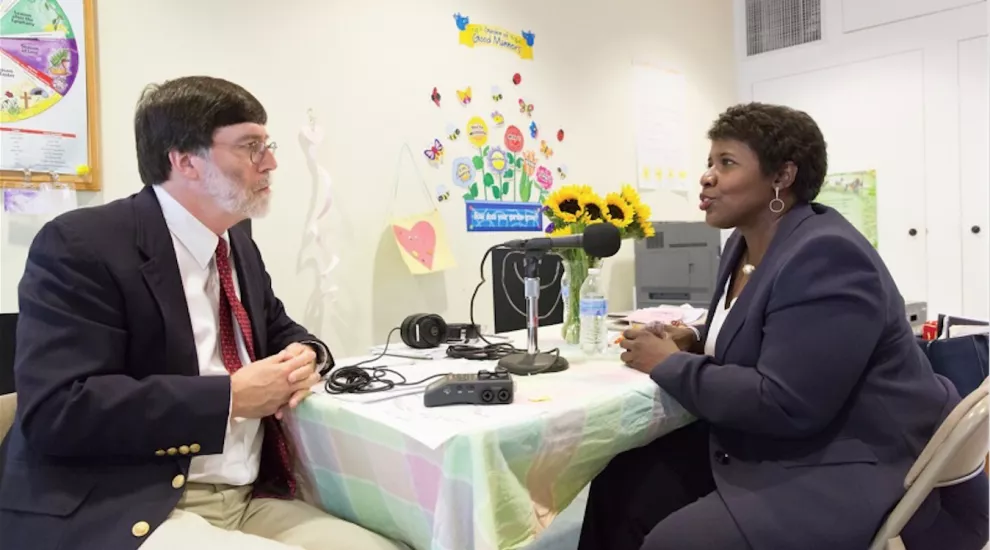 South Carolina Educational Television (SCETV) and South Carolina Public Radio honor and remember Gwen Ifill.
Ifill visited SCETV in 2012 with PBS' Washington Week for the Presidential primaries. She returned to the state in 2015 for the PBS NewsHour's Special Presentation, SCETV's America After Charleston, produced at Charleston's Circular Church. The town hall style program looked at race relations in America in the wake of the Mother Emanual A.M.E. tragedy.
Linda O'Bryon, President and Chief Executive officer of SCETV, reflects: "Gwen Ifill was a gifted journalist and a trailblazer.  We were fortunate that Gwen visited  South Carolina on two different occasions in recent years.  In January 2012, she hosted Washington Week in our Columbia studios and spoke to an overflow group of her avid supporters.  Then in September 2015, she hosted a remarkable town hall meeting, America After Charleston, from the Circular Church, just a few blocks from Mother Emanuel A.M.E.   Her sensitive handling of a tragic moment in our state's history was inspiring to us all.  We will miss Gwen greatly. NPR quoted Gwen's approach was to 'bring light rather than heat,' as a journalist.  Her legacy of light will shine brightly for generations to come."