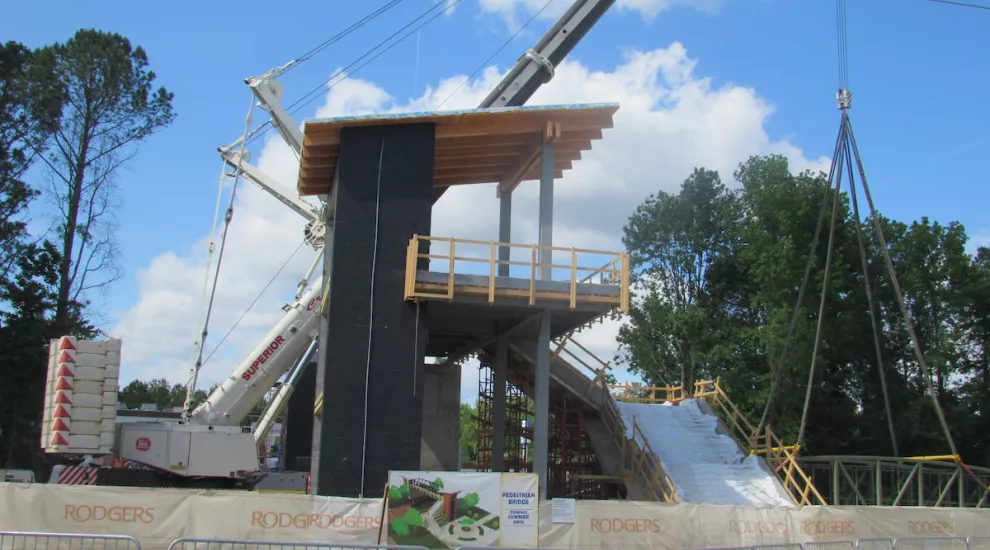 Using a large crane, Riverbanks Zoo and Garden put in place its new pedestrian bridge late Wednesday afternoon. Funding for the bridge was approved by the Richland County Council in September. Bridge construction was estimated to be approximately $2.7 million, and is being funded by the Richland Penny Program.
In a press release, Richland County transportation director Rob Perry said of the project, "…we are excited to be able to fund a project that will provide a safer alternative for visitors to Riverbanks Zoo." 
Currently, patrons must cross an active, at-grade railroad crossing. The bridge is not yet usable, as it still requires stairs and an elevator. However, with the bridge itself in place, workers can move on to Phase II (final phase) of the project.
Preliminary design studies for Phase II of the project are set to begin in 2017. Phase II will focus on improvements to transportation. Phase II is estimated to cost $1.3 million, and may include extending the length of the ramp and/or adding a traffic signal.