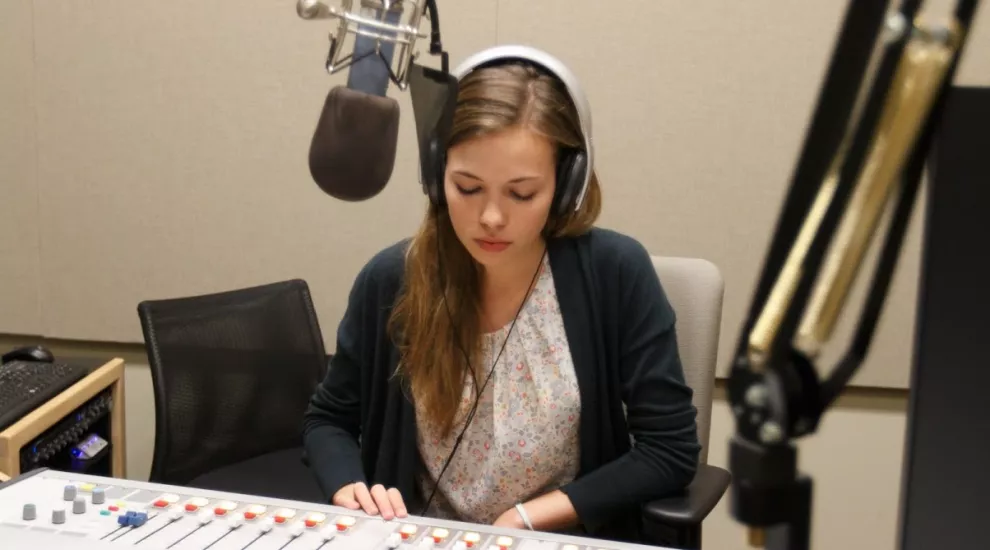 I have been interning with South Carolina Public Radio for six weeks now, and it's gone by unbelievably quickly. While this isn't my first internship rodeo, the offices at South Carolina Public Radio are a stark change from where I've worked in the past. My previous internships have been in print journalism, and learning about a new medium has been challenging and exciting. I really enjoy the congenial atmosphere at SCPR, and I've especially appreciated the news staffers who have helped me to bring my audio production skills up to snuff over the past few weeks, as well as the mentorship of my supervisor, John Gasque.
This summer, I'm producing a series called Narrative, which highlights the stories of individuals who were directly affected by the South Carolina's Thousand-Year Flood last October. I've already produced several segments, but the pilot episode of Narrative will air soon, beginning July 12!
Flood reporters on staff here at SCPR (Thelisha Eaddy, Cooper McKim and Vince Kolb-Lugo) have assisted me with interviewing subjects for my series. I've appreciated the opportunity to benefit from their expertise when out in the field, especially since our recording equipment is fairly new to me. I have always loved to interview, and so it isn't a surprise to me that interviews have been my favorite part of my internship here. Each person I've interviewed has had a unique story about how the flood affected them, and with each interview my understanding of how destructive the flood was becomes more complete.
If you would like to follow my progress with Narrative, tune in to South Carolina Public Radio or search for Narrative on the SCPR website!