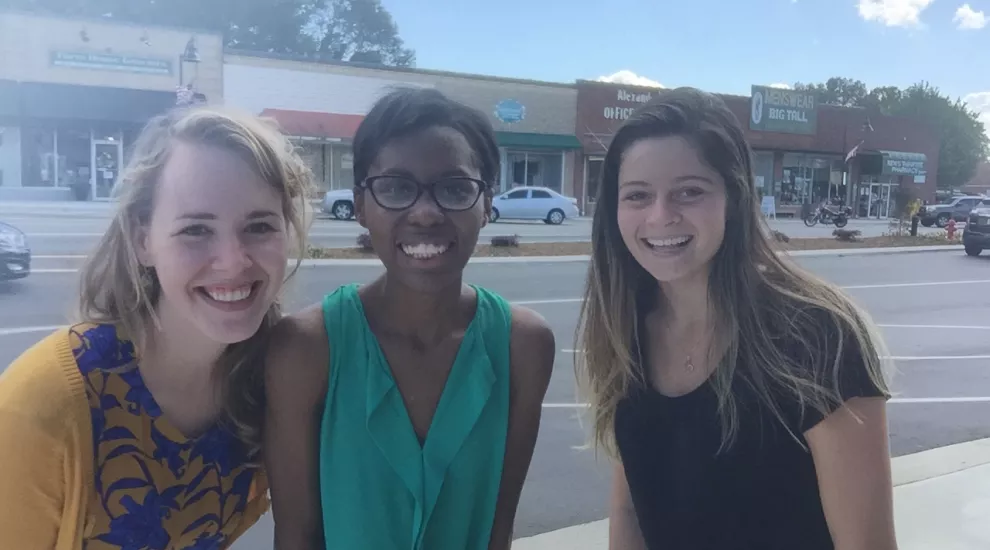 I've only been at ETV for a week and I can already tell I'm going to love it here! My experience is going to be a little different from the other interns' and that's because I'll actually be splitting my time between the Columbia station and the Rock Hill station. The commute to Columbia is a long one for me, so my supervisor, Don, and I agreed that I'd only come to Columbia a few days out of the week and that I'd come to Rock Hill the other days.
On my first day, I was super-excited when I found out I got my own cubicle! I know that's a silly thing to be excited about, but there's something about having your own workspace that makes you feel really professional. At the Rock Hill station, I have my own office, which makes me feel even more professional!
My favorite part of my first week was when I got to go on a day trip for a shoot. Two girls who work for ETV full-time and I went up to Oconee to interview a senator. I've never really been on a shoot like that, so it was great to see the entire creative process firsthand. I learned how important it is to use your environment to get shots that carry your story along. It's definitely a lesson I'll keep in mind for future video projects I'm involved with! 
To be honest, I'm still a little in awe that I've been given such an amazing opportunity. I can't wait to see what else is in store!