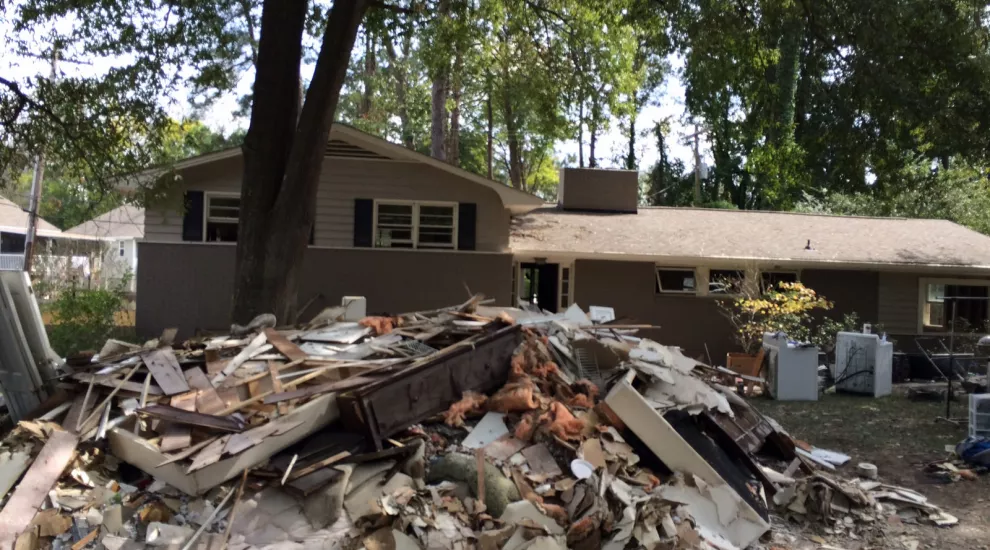 Since 1996, Home Works of America, a Columbia, S.C.-based nonprofit, has been providing free home repairs to elderly, disabled and disadvantaged home owners across South Carolina, North Carolina and Georgia.
Their goal is to repair homes, while assisting youth in their development and empowering communities to meet the needs of their members. Volunteers include youth and adults, skilled and unskilled, from a variety of faith backgrounds and organizations.
After the Great Flood of 2015, the nonprofit partnered with the Building Industry Association of Central South Carolina (BIA) to step up efforts of repairs and recovery from the flood.
Jim Powell, executive director of Home Works of America, spoke with Mike Switzer of South Carolina Business Review about this partnership.
"When the flooding struck, I reached out to Earl McLeod, executive director of the BIA and said 'we are going to need your help'," Powell said. "There are going to be people who have needs and do not have resources to rebuild their homes, so nonprofits like us are going to be well-suited to that end, but we are going to need advice and consultancy of our business and building professionals in the Midlands area."
The nonprofit repaired 12 houses in December and plans to work on 10-15 homes in 2016.
"The mold challenge that has impacted so many homeowners across our region, I think, is going to grow increasingly larger as people realize the scope of that. Volunteers can do mold remediation, but there are a lot of things that go into that, such as training and safety protocols," Powell said.
You can listen to the full interview here.