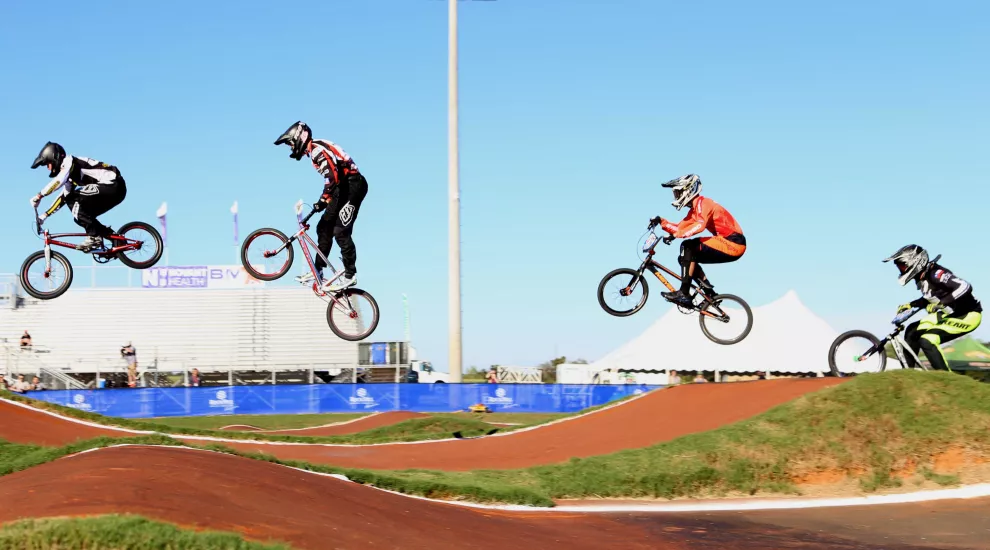 Members of the ETV crew went to Riverwalk Carolinas, a riverfront community located in Rock Hill, South Carolina. In shooting a story about the community as a whole, the ETV crew visited the Pump House Restaurant, the Piedmont Medical Center Trail, the Canoe and Kayak launch, the Giordana Velodrome, and the Novant Health BMX Supercross Track, among other outdoor amenities.
A major event that happened at the Riverwalk Community this past weekend was the UCI BMX World Cup, which ETV was able to attend and cover. Throughout the Friday that we were there, we heard the track being regarded by many riders as one of the best, if not the best, facility in the world. With media passes in hand, the ETV team was able to get inside the track to shoot close-up footage of the riders during the races…which we were very excited to do!
Check out our album below, and be sure to look out for a story about the development of Riverwalk in the future!