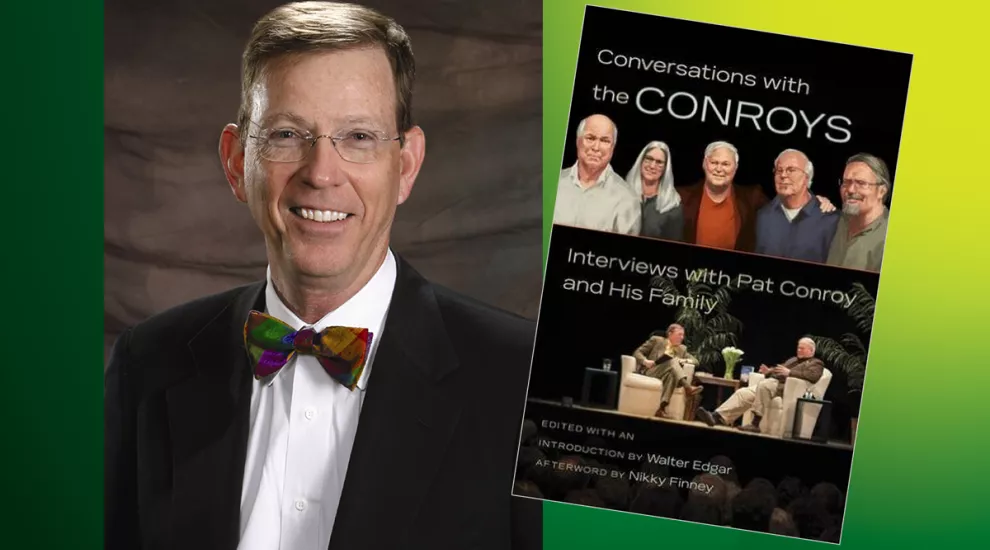 SC Public Radio host Dr. Walter Edgar's book Conversations with the Conroys has won a Bronze Award from the 2016 Independent Publisher Book Awards.  The book explores the family of South Carolina-based author Pat Conroy, who was best-known for The Great Santini and The Prince of Tides. 
Based in part on radio interviews Edgar conducted for his weekly SC Public Radio program Walter Edgar's Journal, the book examines the sometimes subtle divide between the fiction of author Pat Conroy's work and his real family.  Edgar gathered Conroy and four of his six siblings together for an unprecedented and fascinating radio roundtable, discussing life with their father (basis of The Great Santini), a history of abuse made public by Conroy's work, the death of their brother, alienation from their sister, and their occasional unease in the public spotlight.
Publisher's Weekly said of the book: "A small gem of a book.... For fans of Conroy's books, this is a must-read."
Conroy was diagnosed with pancreatic cancer and died in 2016.
Dr. Edgar is the Neuffer Professor of Southern Studies Emeritus and Distinguished Professor Emeritus of History at the University of South Carolina. He is the author of South Carolina: A History, and editor of The South Carolina Encyclopedia.