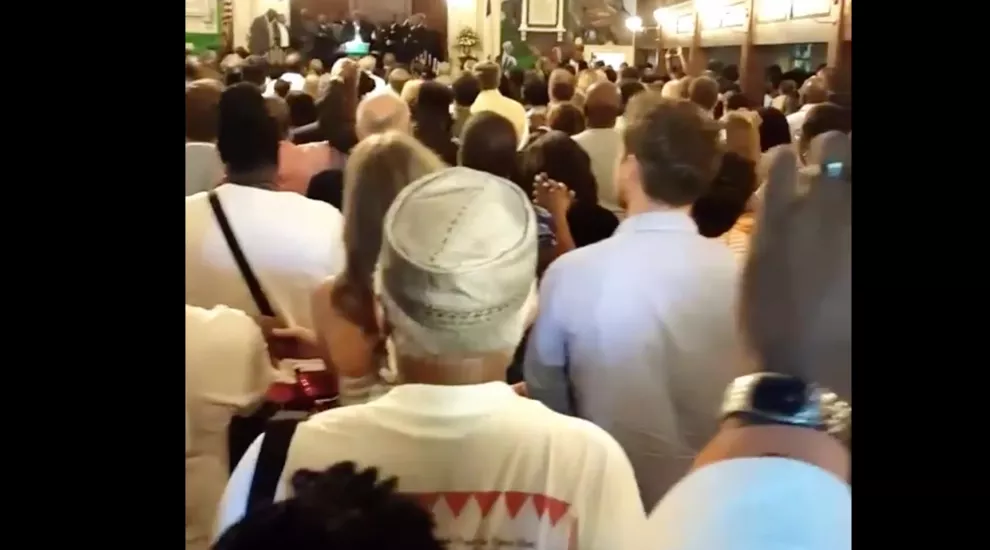 The Post and Courier reports that hundreds gathered at the Morris Brown A.M.E. Church on Thursday to honor the victims of the Emanuel A.M.E. Church.
Family members of the victims, legislators, community members, and neighbors gathered inside the church where A.M.E. pastors spoke. After the church filled to capacity, filing down streets and sidewalks, were countless others singing "We Shall Overcome", "Amazing Grace" and "This Little Light of Mine."
Gov. Nikki Haley was in attendance, and reassured the congregation that this act was not representative of the state of South Carolina.
According to the Post and Courier, Gov. Haley said, ""As all eyes of this country are on our state and our city, what happened in that church, is not the people of South Carolina."
Gov. Haley went on to emphasize the importance of faith in this critical time. Gov. Haley said, according to the Post and Courier, "If this can happen in church, we've got more praying to do. And if there's one thing the people of South Carolina can do, we can pray...We are a state of faith, we are a state of prayer, we are a state of love."
Alongside community members, other legislators in attendance included Sen. Tim Scott, R-S.C., state Attorney General Alan Wilson, Charleston Mayor Joe Riley, and North Charleston Mayor Keith Summey.
Rep. Jim Clyburn, D-SC, reminded the congregation that the church was founded on the rock, and that nothing could destroy that foundation.
Rev. Jon Gillison called community members to fight against hate.
Mayor Riley relayed to the Post and Courier that a fund has been started with $5,000 from the city of Charleston, the Mother Emanuel Hope Fund. The fund will aid family members in the community, and will help the community to heal.