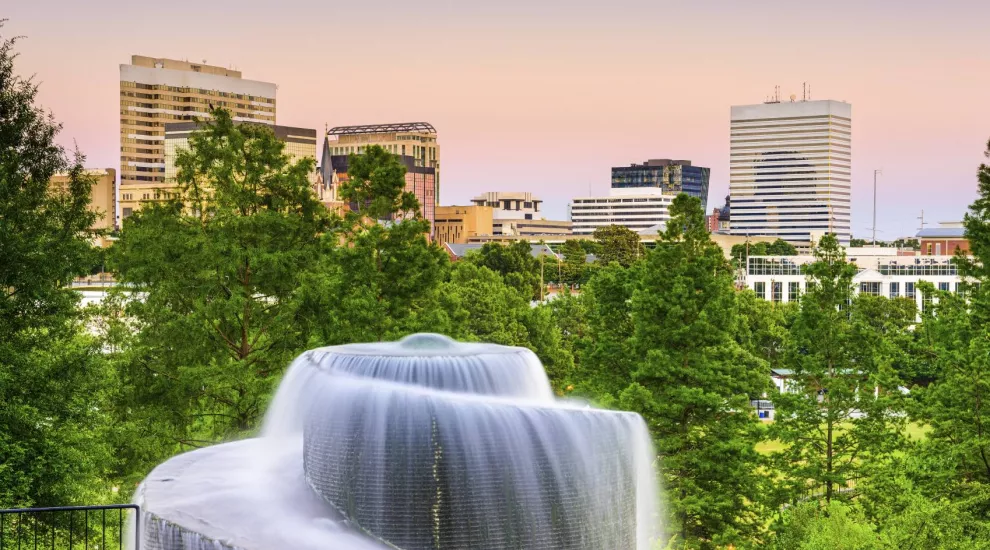 Columbia's Vista has become a hub for citizens in the Capital City looking to live, work and play in the heart of downtown. So it should come as no surprise that the Vista is continuing to grow.
Cola Daily reports that two new restaurants will soon be coming to the Vista: Newk's Eatery, as well as Twisted Spur Brewing.
Newk's Eatery opens Monday at 707 Gervais St., and is a franchise in Rock Hill and Summerville. The restaurant offers items like salads, pizzas, soups and desserts with a "foodie" type flair. A portion of their sales for the opening will go to the Ray Tanner Foundation, according to Cola Daily.
As Carolina Money has previously reported, the brewing scene in Columbia has also seen significant expansion, particularly in the last few years. Following that trend is Twisted Spur Brewing, a brewpub that is set to open in January at 705 Gervais St. Renovations are currently underway of the historical building, which will soon house a 40-foot bar and 11 beer tanks. Cola Daily reports that the owner, Chris Baldwin, will also serve as head brewer. Baldwin plans to have 12 taps at the bar with four permanent beers: a blonde, a red, a wheat and an IPA, and the other taps rotating with various seasonal beers.
Yet some who live in the Vista may argue that not all growth is good growth. For example, earlier this week, homeowners in the Congaree Vista district publicly spoke against rezoning for the construction of a self-storage facility located near the Canalside Lofts complex, says Cola Daily. The property, at the corner of Hampton and Williams Streets, was originally zoned for office and institutional use.
While developers maintain that the facility would benefit residents as a place to store belongings, residents feel the storage building would not match the Canalside Loft planned unit development, which has a very unique look, or the character of the Vista.
However, the fate of the storage facility remains in the air, as The Planning Commission voted unanimously to approve the zoning change, which would cost $8 to $9 million and would generate tax revenue.
As Columbia continues to grow and change, follow Palmetto Scene and Carolina Money for emerging business developments.