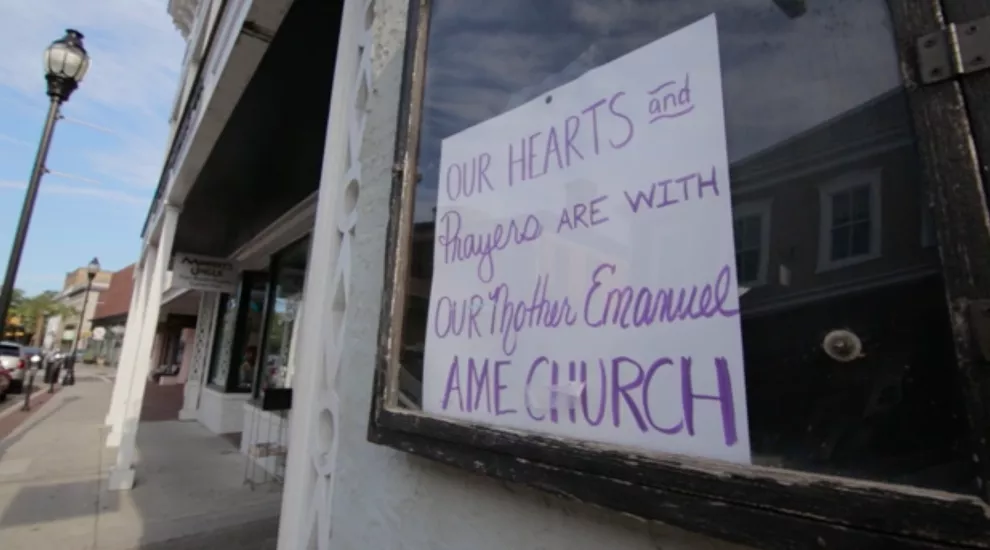 Nine Victims in Charleston. An event that has drastically changed South Carolina and put certain symbols and politics in the forefront. Among the nine was a man who strived for change and equality, Senator Clementa Pinckney. If he had survived, he would have made sure that those other eight victims in his congregation had his full attention and support.
The Jasper County Delegation Officer, Helen Dills-Pittman, worked closely with Senator Pinckney and knew there was more to him than just politics.  "His goal wasn't to advance this group or that group or this political power or that political power. He was a man of the people"
Intelligent, dedicated, strong and a family man is how his friends, co-workers and family remember him.
"I keep coming back to the word dignity and to the word respect. You never tangled with him; you disagreed but it was about the idea. It was never about the relationship between two people or two groups of people," Mayor Billy Keyserling of Beaufort stated about the Senator's demeanor.
Former State Representative Thayer Rivers, who served with the late Senator Pinckney, remembers how both sides would always listen to him, even when they were at odds. "It's what he [Pinckney] would do. He would walk into a room of somewhat conservative white people and they'd say, "he's kind of smart," cause he talked to them. He got on their level. He was very good about seeing what this person and I got in common. What can I say to this person? Where we are going to have the same points of view."
Senator Pinckney dedicated his life to service; as a pastor and a politician. The calling to preach started at the age of 13, and eventually he was ordained at 18.
"It is rare to find a person, especially of that age, who has that kind of insight and that kind of spirit to be a servant to God and to people, and he captivated me," says Pastor James Moore.
While in college, he experienced another calling, that of a public servant. He was appointed as a Page by South Carolina Representative and later Senator Juanita White. His booming voice was heard at the State House long before he joined the ranks at the South Carolina House of Representatives.
For him, serving God and his constituents, where one in the same.
"If you ever asked him about separating the two, I think he would have told you that family, church come first but being the public servant meshes with being the spiritual leader in a community," stated Mayor Keyserling.
Education was important to Senator Pinckney. He was a force behind the creation of Whales Branch Early College High School in Beaufort. He wanted to help students have a successful future.
In Jasper County, he started "Senator for a Day." He encouraged students to participate and learn the process and hopefully spark the next future leaders who would represent us in Columbia. He also made sure Jasper county had its day at the State House.
Principal of Whales Branch Early College High School Priscilla Drake knew he would  transcend his calling. "He's done so much in such a short period of time, and I look at the impact he's made as someone that is living and think about the impact he is now making after life. He and the other eight folks; they are the talk, not just the talk of the nation, the talk of the world, and the impact of that, each of them has made, and he especially has made on the world and not just South Carolina. That's something to say, that you've lived your life, and you can make impacts on folks and cause changes to take place in the lives of people."
"I am convinced that light will overpower darkness. That love will always overshadow hate. That good will conquer bad, and I believe that is the essence of who Clementa Pinckney really was. That's what he's left to all of us. He was a powerful man...powerful...most powerful human being and so he will be missed," Pastor James Moore stated tearfully.