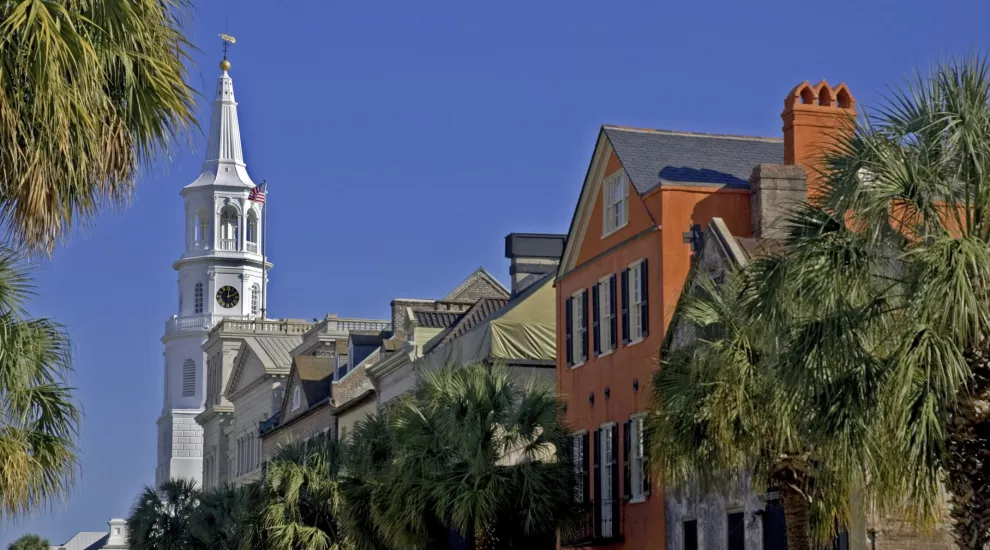 The Post and Courier reports that many Charleston historic churches will come together on Sunday in remembrance of the Emanuel A.M.E. Church shooting victims.
At 10 a.m. the churches will ring their bells in unison, and community members and visitors are welcome to join by ringing personal bells to show their support.
Many vigils have and will be held in Charleston and across the nation, but this particular gesture has implicit meaning, as Charleston is often referred to as the "Holy City," and the victims' lives were taken during the study of scripture.
The ringing of the bells will be a physical reminder of the solidarity and unity of the community, explained the Charleston Area Convention and Visitors Bureau.
The Post and Courier provided these churches, as participants in the event:
Bethel United Methodist Church, 57 Pitt St.
Cathedral of St. John the Baptist, 120 Broad St.
The Cathedral of St. Luke and St. Paul, 126 Coming St.
First Baptist Church, 48 Meeting St.*
First (Scots) Presbyterian Church, 53 Meeting St.
French Protestant (Huguenot) Church, 136 Church St.
Grace Episcopal Church, 98 Wentworth St.
Holy Trinity Green Orthodox Church, 30 Race St.
Mt. Zion AME Church, 5 Glebe St.
The Old Bethel Methodist Church, 222 Calhoun St.
St. John's Lutheran Church, 5 Clifford St.
St. Mary's Roman Catholic Church, 89 Hasell St.
St. Matthews Lutheran Church, 405 King St.
St. Michael's Church, 14 St. Michael's Alley
St. Philips Church, 142 Church St.
The Second Presbyterian Church, 342 Meeting St.
The Summerall Chapel, 171 Moultrie Court
Other participating churches include:
Hibben United Methodist Church, 690 Coleman Blvd., Mount Pleasant
St. Luke's Lutheran Church, 206 Central Ave., Summerville
St. John's Episcopal Church, Youngstown, N.Y.
* Youth and hand bell choir in lieu of steeple bells