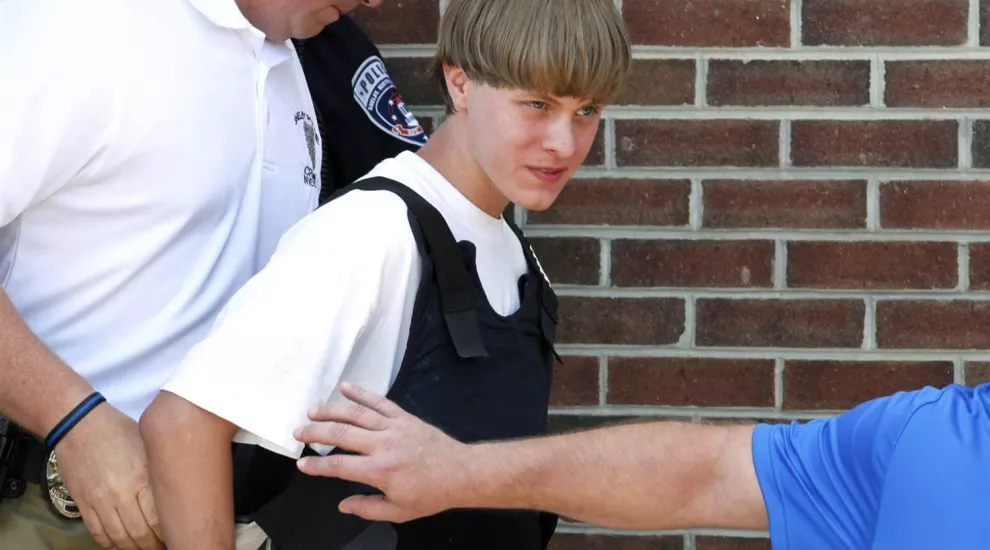 As Palmetto Scene previously reported, nine were fatally shot at historic Emanuel AME Church on Calhoun Street during a midweek prayer meeting late Wednesday evening. As of Thursday morning the shooter remained unidentified, but now authorities have named the suspect as Dylann Stormm Roof, a 21-year-old resident of Lexington county, reports The State.
Roof's Facebook page reveals that he is a graduate of White Knoll High School.
According to The State, court records state that Roof was charged with first-offense drug possession in Lexington County in March. The case is listed as pending.
Reuters reports that Roof's uncle, Carson Cowles, identified the man in surveillance photos as his nephew. Cowles stated to Reuters that law enforcement is in place at Roof's home, and he believes that Roof's father had recently bought him a handgun as a birthday present.
According to Reuters, NBC News and WIS News among other sources report, Roof reloaded 5 times as victims pleaded for him to stop. He spoke with Sylvia Johnson, a survivor of the shooting and a cousin of Sen. Pinckney, saying, "I have to do it. You rape our women and you're taking over our country."
A Google search reveals the patches on Roof's jacket in his profile photo on Facebook (seen above), to be the flags of Apartheid (top left) and Rhodesia (bottom left). Apartheid, meaning "apart-hood", was the system of racial segregation in South Africa that was upheld by the National Party until 1994. Rhodesia, what is now known as Zimbabwe, was a similar system of indoctrinated white supremacy until Zimbabwe gained independence in 1980.
According to Reuters, Police Chief Gregory Mullen released in statements on Thursday morning that officials had no reason to believe the suspect was not in Charleston, and was likely to be in the black four-door sedan that he fled the scene in.