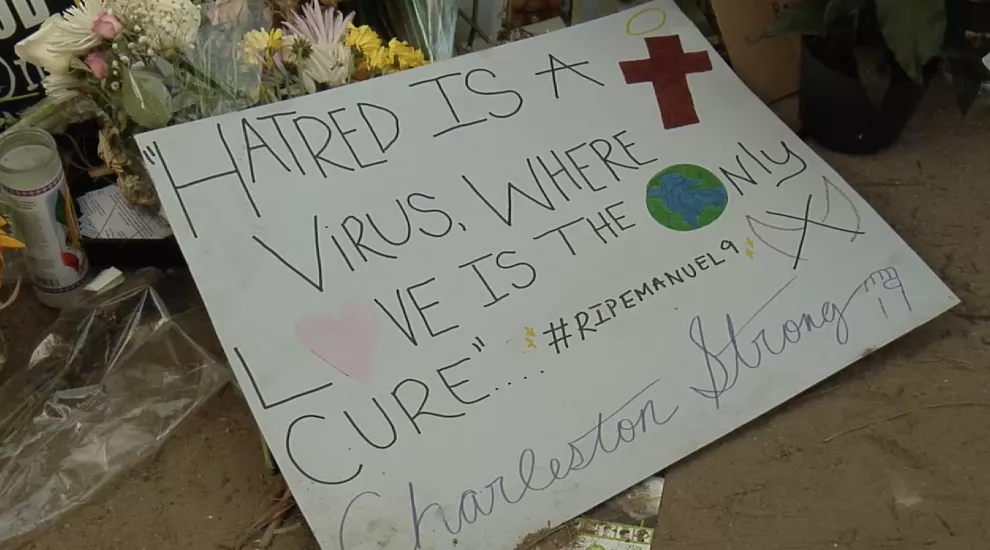 On Sunday, Emanuel African Methodist Episcopal Church in Charleston offered its first service after the tragedy occurred last Wednesday night, in which nine people were shot dead inside the historical church.
The church returned to a house of worship on Sunday, as hundreds of people gathered together to pray, sing hymns and remember the church members who were shot during the shocking mass killing that was classified as a hate crime according to NBC News.
Rev. Norvel Goff who delivered the sermon proclaimed, "The doors of the church are open. No evildoer, no demon in hell or on Earth can close the doors of God's church." According to CNN, overcoming evil with faith in God was the theme of the service.
Grief, faith and forgiveness filled the church as the names of the people who lost their lives were read in the middle of the service. Rev. Goff solicited to focus on the grieving families of the nine victims. Goff also called for justice as he said, "Let's not get it twisted. We're going to pursue justice, we're going to be vigilant and we're going to hold our elected officials accountable to do the right thing."
South Carolina Gov. Nikki Haley, Sen. Tim Scott, Charleston Mayor Joseph Patrick Riley, Jr. and North Charleston Mayor R. Keith Summey were among the people present at the service. Rev. Goff thanked Gov. Haley and everybody who sent their condolences and showed their support during these rough times.
Churches around Charleston rang their bells at 10 a.m. to show support to Emanuel A.M.E.