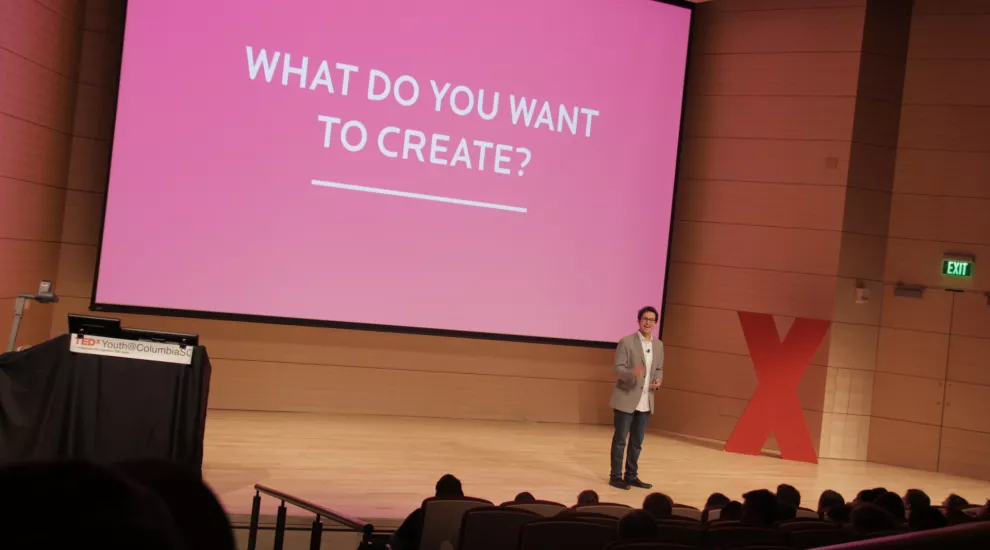 South Carolina's conference by youth, for youth  is organized by a group of 20 teens that brings the TED Talks experience to a local level. Over the course of one day, South Carolina high schoolers and speakers from around the world give talks around the power of ideas.
Carolina Money collected some quotes and pictures of the event.
David Hodge, speaker - Computer Science student at USC:
What seems normal today was impossible yesterday and will be forgotten tomorrow.
Matthew Lesko, speaker - entrepeneur, Computer Science Professor:
You want to grow as much as you possibly can every day. How do you do that? Finding what is special about you inside.
Agnes Holm, speaker - exchange student from Stockholm, Sweden:
The three most important things I learned as an exchange student in the U.S.

1. It made me know new people, but more than that, it allowed me to get to know myself

2. It expanded my comfort zone

3. By expanding my comfort zone, it allowed me to reach my full potential 
Lauren Ferebee, speaker - playwright and theater artist:
I want you to think about the community that exists around you, that needs to be represented. Do not stop telling your story.
Chris Gragtmans, speaker - kayak and standup paddleboard athlete:
Nobody gets good at anything without failing. Success lies in seeing failure as a tool for growth. In that moment after you fail, you have the opportunity to either defeat or define yourself.