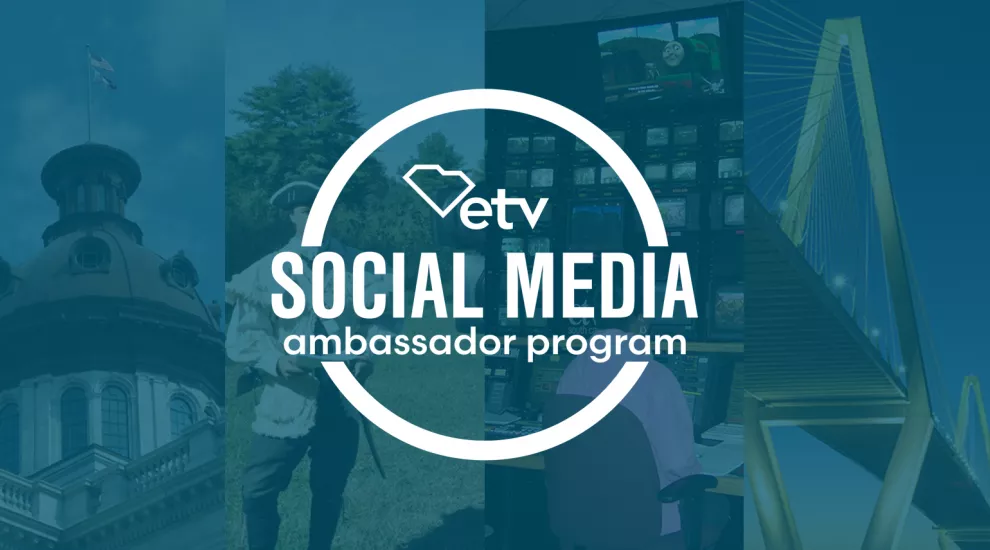 Do you love South Carolina ETV? Did you grow up watching Arthur, Mister Rogers, or another PBS Kids show? When a Masterpiece marathon is on, do you mark it on your calendar? Then you may be a great person to represent South Carolina's statewide public media station on social media.
SCETV is continuing its Social Media Ambassadors program and is currently seeking a second group of volunteers to help promote the network online. This cohort will join a tight-knit, statewide community of South Carolinians, receive special SCETV and PBS swag, provide input on various projects, gain a behind-the-scenes glimpse of the network and assist in the promotion of key programs and initiatives. We are seeking individuals who can participate in this group through the end of 2021.
To be considered, you must have an existing Facebook account. Those that wish to participate should fill out the application here. The deadline to apply is Wednesday, March 17. A member of Team SCETV will contact those that have been selected by the end of March.