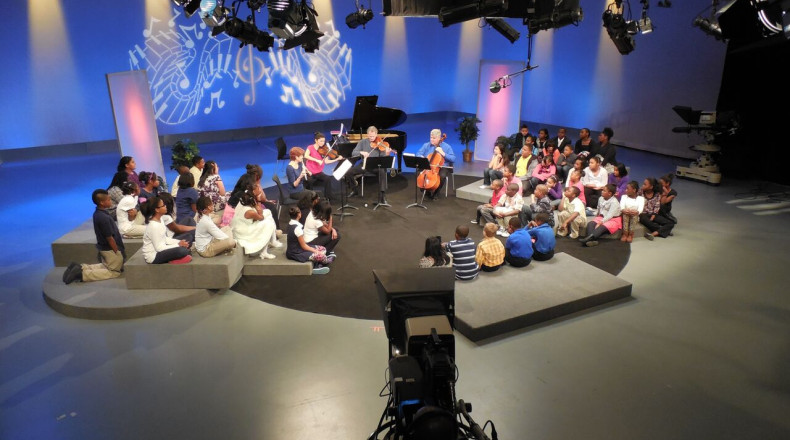 The Murray Broadcasting Studio is a flexible 4,800 sq. ft. space that can be used for many types of broadcast productions as well as wedding receptions, seminars, training sessions, and banquets.
For productions, the studio accommodates six broadcast cameras suitable for large productions. The space can easily be configured for any type of broadcast production, including, music videos, music or artistic performances, movie productions, or productions with an audience. The studio offers easy access for set loading and a spacious green room, with a separate makeup area, and a private bath.
The Murray Studio can also be used for social, private and corporate events for up to 225 people depending on the setup. ETV's event staff will work with you to create the desired atmosphere for your type of event. For questions or more information, call (803) 737-2362.