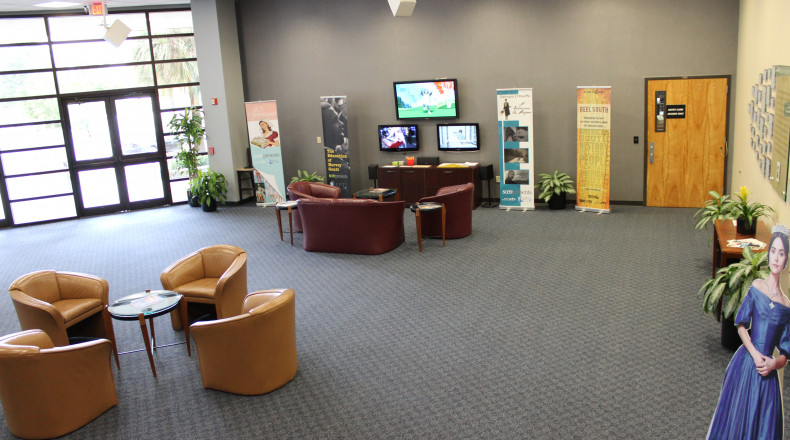 For social gatherings, such as receptions, buffets, and similar events, the main lobby of SCETV's Telecommunications Center (TCC Lobby) is the perfect solution. The attractive lobby area, just steps from ample free parking in front of the building (with additional free parking just behind the building), can comfortably host as many as 125 guests. By adding the adjacent foyer space of the Bank of America Theater, space for buffet tables, a bar, or additional guests can be added, stretching the space's capacity to 200 guests. SCETV's event team can assist you with suggested catering, or you may bring your own caterer. The windows out into the parking lot with a view of Williams Brice Stadium make it a great place for an indoor tailgate. SCETV's TCC Lobby is fully accessible and ADA-compliant.
Inquire About Renting This Event Venue
If you have any questions about this event space or wish to request a quote, please fill out our rental inquiry form.
Explore Other SCETV Event Venues
If this facility doesn't seem right for your needs, explore other event venues and meeting spaces for a wide range of events.