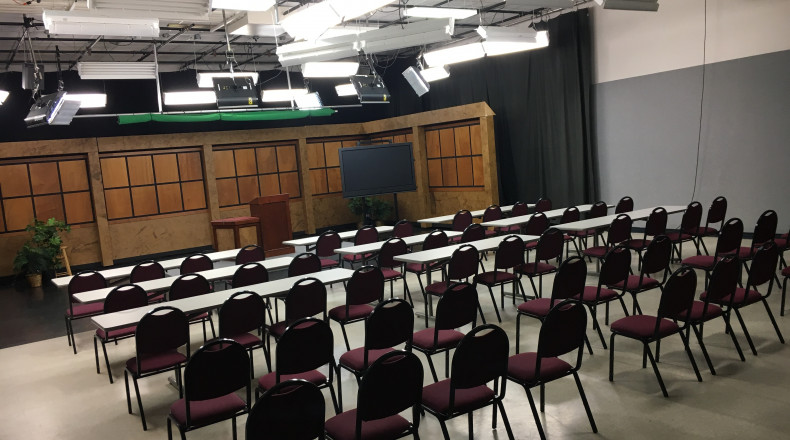 For those special meetings or events that require a few additional breakout locations, SCETV's DL-1 Studio provides additional space for your group. Capacity for this room is limited to 50 persons with 2,000 square foot floor space. Internet access is available in the room, and the large, open space is easy to configure in virtually any manner that your special event or meeting requires. SCETV's event team is at your disposal to assist in suggesting catering as needed. The DL-1  is convenient to the building's ample free parking and is fully accessible and ADA-compliant.
Inquire About Renting This Event Venue
If you have any questions about this event space or wish to request a quote, please fill out our rental inquiry form.
Explore Other SCETV Event Venues
If this facility doesn't seem right for your needs, explore other event venues and meeting spaces for a wide range of events.