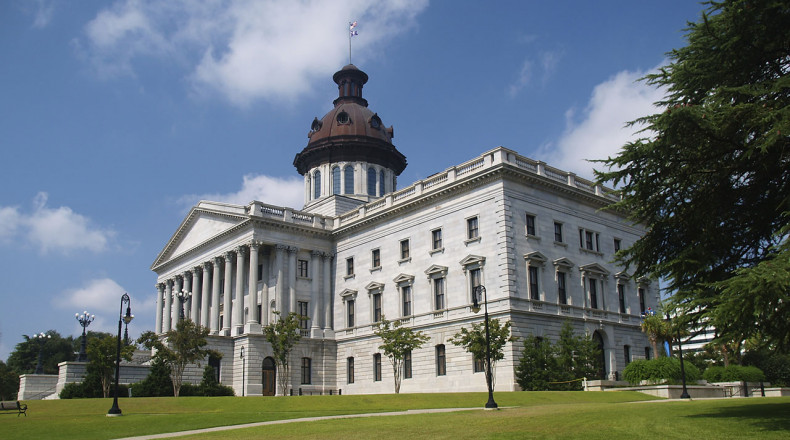 ETV's Public Affairs Team is dedicated to covering the state legislature, providing the public with key information, live as it happens. State House Today, ETV's flagship legislative program, carries live coverage of the House and Senate on ETV World as long as legislators are in Session. 
From live web streaming to half-hour public affairs programs, Public Affairs supports and reports on important legislative issues. ETV staff manages the state house TV system and, in partnership with Legislative Services Agency (LSA), manages the streaming of select House and Senate committees. The Senate Gressette Office Building has two committee rooms wired for HD web streaming. The House Blatt Office Building has 12 rooms set up for live HD web streaming. The Public Affairs team also live streams the State Fiscal Accountability Authority monthly meetings, the Public Service Commission, the SC Retirement System Investment Commission and the SC Supreme Court Oral Arguments.
This Week In South Carolina is ETV's weekly public affairs program, hosted by SCETV's news reporter, Gavin Jackson. Gavin conducts interviews with the newsmakers of the week, including the latest in legislative issues. This half-hour program allows law makers to go beyond the "sound bite" and explain in detail legislation important to us all.
South Carolina Lede is a podcast about the people, issues, and events shaping the Palmetto State. Join host Gavin Jackson and reporters from across the state each week for in-depth discussions of the biggest news affecting you, your family, and your fellow South Carolinians – from state politics and legislative happenings inside the state house to the ongoing effects of the pandemic and more. It's the factual and timely information you need, with a dash of irreverent fun to keep it all interesting.
In election years, ETV Public Affairs produces debates for state-wide and national office. Public Affairs also broadcasts the Governor's State of the State address. Each year, the governor addresses the joint assembly to give an overview to the body of issues important to the governor's office and to the state. Legislators are given a chance to respond to the governor's speech.
All this adds up to a busy season for Public Affairs. You can follow legislative issues by going to our news page.