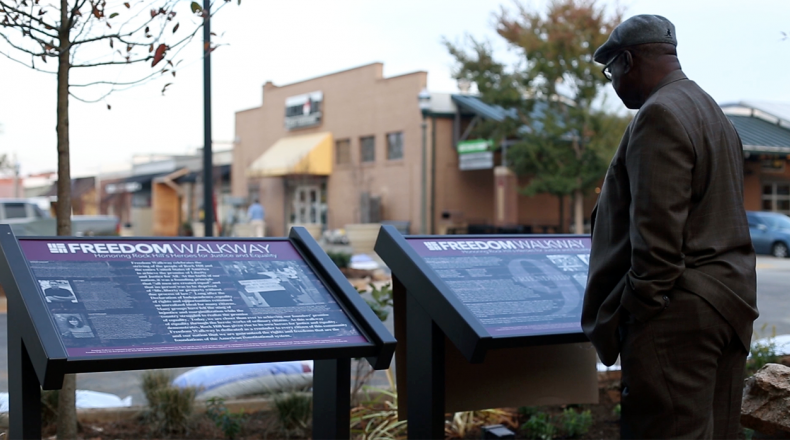 ETV maintains and oversees 11 television and 8 radio transmitters with its Engineering and Administrative staff.
Each week, ETV reaches 1.8 million households* in the state with 504 hours of content through three different television schedules, and on radio reaches 300,000 listeners with 336 hours of content.
For many people, ETV is a central part of their access to state culture, history and education. For those who are unable to afford to pay for TV services through cable or satellite, ETV is the only noncommercial television network reaching the entire state.
ETV serves as the repository for the state's wealth of historic, cultural and iconic moments, maintaining an irreplaceable archive of almost 41,000 hours of television and radio recordings that span more than 50 years.
Business and industry leaders who want to do business in South Carolina focus on quality of life as one important factor in locating here. ETV's programming and content improve the quality of life in the state, and it is paid for by contributors.
South Carolina ETV and South Carolina Public Radio produce and present local and national programs. Its rich history includes the state's first minority-focused and Emmy-winning program, Jobman Caravan, and the nationally recognized Firing Line with William F. Buckley. Today ETV continues to produce quality radio programming, including the longest-running music program distributed nationally on public radio, Marian McPartland's Piano Jazz, and Spoleto Festival USA. South Carolina-focused programs like This Week in SC, Walter Edgar's Journal, Making It Grow, and Palmetto Scene connect citizens in every corner of the state. ETV is a beacon that shines well beyond its borders.
*AC Nielsen, Nov. 2010-TV HH viewership 799,000 per month; Radio Arbitron May 2010