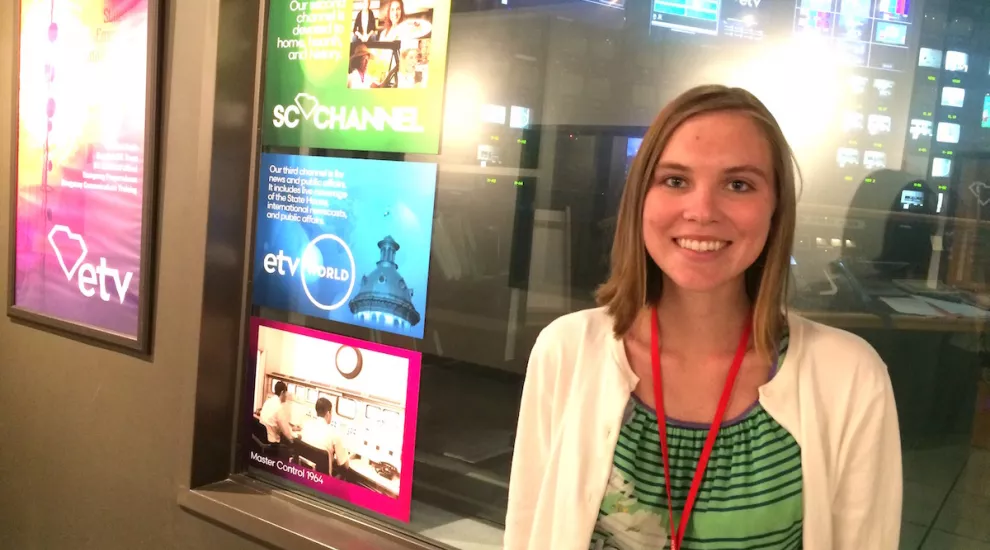 Well that was fast. I can't believe my first week as an intern has already come and gone. I'm sad that this much time has already passed. On the other hand, my parents have told me that the first week at a new job is often the most difficult. 
The transition here has been easy because of how welcoming everyone in the office has been. My mentor, Tyora Moody, is so encouraging. She always makes sure to check in on me and offer help. 
If I did not say that being expected to function at 8:30 in the morning has proved one of my biggest challenges, I would be lying. It's one thing to show up for an 8:30 class in jeans and a t-shirt and muddle through a lecture. It's a completely different beast to be professional-looking, friendly, energetic, and productive by 8:30.
Having work that I look forward to definitely makes this task a little easier. I imagine the idea of a work ID, an official email address, and a cubicle doesn't thrill most adults. However, these little pieces of office life make me feel very professional, which as a college student is still new and exciting. I've truly enjoyed working with people who also appreciate media and good storytelling, and I can't wait to see stories that I've begun working on to come to fruition. 
For only one week's experience, I've already learned a lot, and I can't wait to see what I learn during the rest of my time with ETV. I'm hoping that the rest of this internship, and this summer for that matter, doesn't go by as quickly as the first week has.