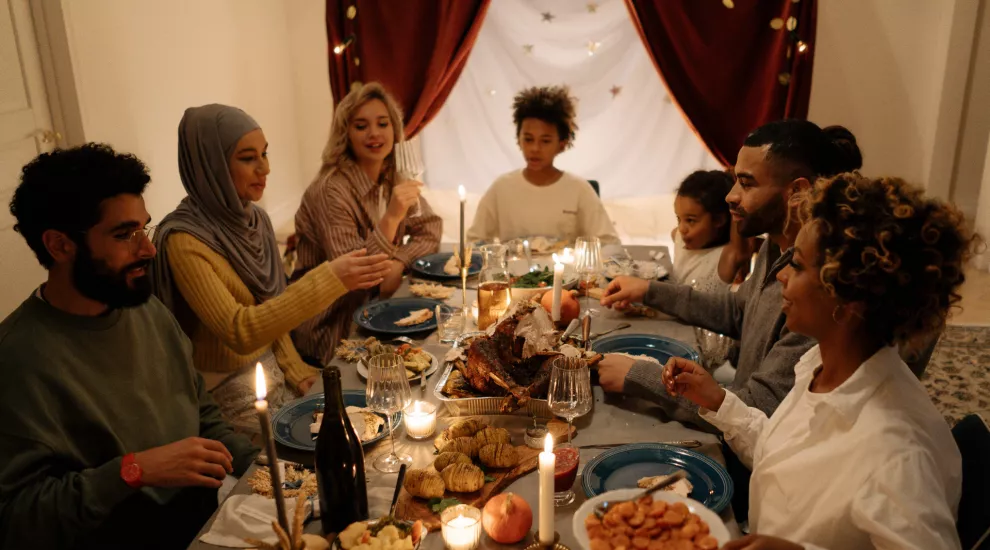 Storytelling is a cross-curricular literacy activity for all ages! 
Popular with teachers and media specialists, the ETV LEARN course Connecting with Literacy Through Storytelling features expert tellers who share tips on their craft and showcase a variety of favorite stories to enable educators to better utilize good storytelling techniques as we share those holiday family stories, enhance classroom lessons in any subject to engage our students, or help young learners develop their own natural telling abilities.
"I would highly recommend this course. Storytelling is a way for classroom teachers to expose students to various folktales, legends and stories from around the world and to spark an interest in reading. It is a wonderful way to enhance literacy in the classroom." – Kimberly B., Lexington School District One
Connecting with Literacy Through Storytelling is one of the more than 30 recertification online courses offered by ETV LEARN and approved by the South Carolina Department of Education for renewal credits for educators holding a SC teaching license. Each 20 renewal credit course costs only $75. Winter session courses start January 24, 2022; plan now to register beginning January 7.
Yes, the New Year is around the corner! With high school students, preparations for future work and higher education are a focus. Some of our other popular ETV LEARN courses can give all SC educators – elementary through high school – a look at career education in our state, including necessary soft or SCANS skills that all students need to be successful. In particular, check out our three career courses, including our new The Arts and Career Connections - Series II course to be added in January, plus our two interesting Women Vision SC courses that highlight the careers, leadership and contributions of outstanding SC women in the past and present.
Also, available only in Winter session is Rudy Mancke's Natural History: In and Out of the Classroom online course that earns 60 renewal credits (NO graduate credit) and costs $200. The completion date for this course is a REQUIRED final class meeting with Rudy in late April (TBD). This course has limited enrollment; call ASAP to hold your space and then register in January: 1-888-761-8132 / 803-737-9915.
So … plan ahead for 2022 … look now at all the 20 renewal credit courses, Rudy Mancke's 60 renewal credit course, and our FREE course offer below!
WINTER Session courses: 
Register starting January 7, 2022
Start work January 24; complete by March 9, 2022
Approved by the SC Department of Education for SC educators
30+ courses – ELA, Social Studies, Sci, Natural Hist, Careers, the Arts, PBL, Media + more
Facilitated online, self-paced,
20 renewal credits each, $75
(except Rudy Mancke's Natural History: In and Out of the Classroom course, 60 renewal credits, $200)
Pay by credit card or check
FREE Offer: 
The first 20 educators to register/pay for at least one ETV LEARN course in Winter session may request ONE of the following courses free of charge in the same session:
Between the Waters (Series I or II)
Women Vision SC (Series I or II) 
Project-Based Learning (Part I or II)
To receive the FREE offer, register/pay for any ETV LEARN course, then email bjamison@scetv.org the title of the course you registered/paid for and the title of the one course above you want for free. Be sure to also include your name, address, email, school/district (previous if not currently teaching). 
* Now until January 7, find information & course descriptions: 
www.scetv.org/education/recertification
* When registration opens January 7, find descriptions, register & pay: 
www.scetv.org/teacher-recertification
Questions/Help: sokonek@scetv.org /1-888-761-8132 /(local) 803-737-9915 or 737-3245