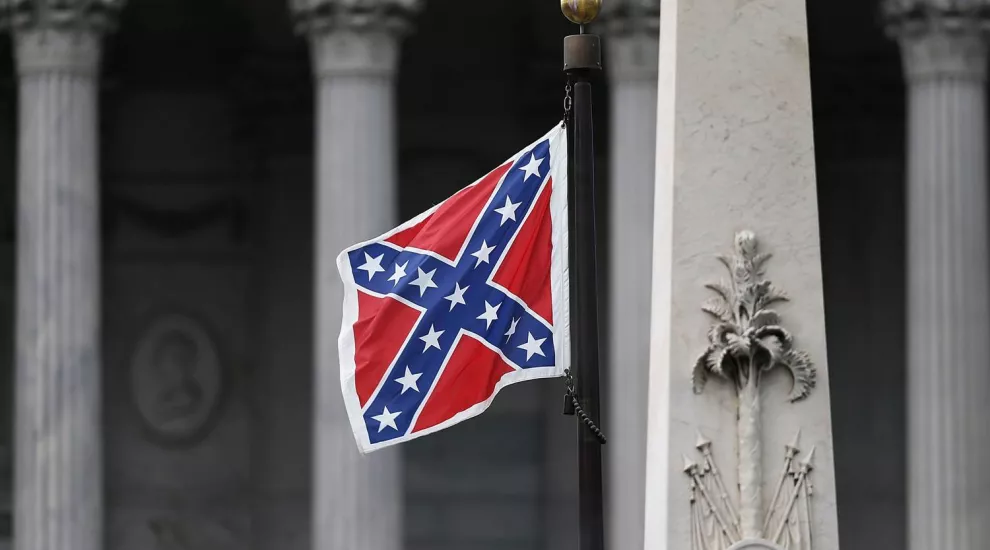 It has been quite a remarkable three weeks.
After the tragedy on that Wednesday night, I spent Thursday afternoon at Morris Brown A.M.E., attending the prayer vigil for those now known as the Charleston 9. It was an incredibly touching day.  I was asked to go back down on Sunday and was able to spend some time at Mother Emanuel herself on Father's Day. Thinking of my father and fathers lost, I was heartbroken. An overwhelming wave of sadness crushed me.
The very next assignment was the Unity Bridge March at the Ravenel Bridge, and the amazing turnout, the #LOVE AND #UNITY for the lives lost, refilled my soul. I needed that…I think all of Charleston did.
On Monday was a sit-down with Mayor Riley for an interview and he was, as always, tremendous. The leadership and compassion he displayed were perfect in their timing and tone.  He was reassuring about the heart of Charleston and the resolve of the community to turn this tragedy into triumph, and I believed him.
As I drove back to Columbia, my thoughts were still in Charleston, which proved right, because we would head back down to Charleston on Thursday to prepare for Senator Pinckney's funeral service, where President Obama would give the eulogy.
Friday started early. We had to be on location at 5:00 a.m., which meant leaving our hotel around 4:30. The day ended around 6:00 that evening.  It was long and emotional, but an incredible day spent listening to stories and anecdotes from Senator Pinckney's friends and colleagues. As early as we had to be there, there were already people lining up to pay their respects as well…amazing.
The President delivered an amazing eulogy and I use that word amazing on purpose. President Obama challenged us all to be better, to do better. He stressed that grace isn't earned, it's given, and we all need to GIVE more #GRACE, more #AmazingGRACE.
Then the discussion started in earnest; the discussion about a flag, a piece of cloth that has been as divisive a symbol as anything in our state. I will not argue this point with anyone. It is indefensible. The Confederate flag clearly defines heritage for some, and I respect that; however, we must examine that heritage honestly and with some GRACE. Then think about why and when the flag was raised over the State House to begin with. It was a time when there were separate bathrooms for people of different races, and people were not allowed to vote because of the color of their skin--a time that I would not have been able to sit in the same restaurants with some of my best friends. The talk became that maybe it was time to remove it from the people's yard. Things moved swiftly, even if at times slowly, when the House was debating over 50 amendments that were added to the bill. I must admit, I stayed up until around 11:30, and I thought that it would not get done. I believed that this unspeakable tragedy would not end in triumph. Thankfully, I was wrong, and the next day we covered a press conference in which Governor Haley signed the bill and announced that the flag was to come down at 10 a.m. on Friday morning, and I would have a front row seat. Having the opportunity...no, the responsibility...of sharing that amazing moment of GRACE with the state and country for SCETV was an honor and an experience I will never forget. The flag coming down closes a chapter in South Carolina's history, over 50 years in the making. Somehow this unimaginable tragedy, a tragedy that was meant to tear the U.S. apart, actually has shown how triumphant WE can be when we work together.  I know, this does not fix everything, but I believe this is a step forward and forward is good.  #LOVEoverHATE #WEshallOVERCOME #AmazingGRACE
Xavier Blake shares his experience of working during the last month as a senior EFP specialist at SCETV. He has been with SCETV for 15 years.