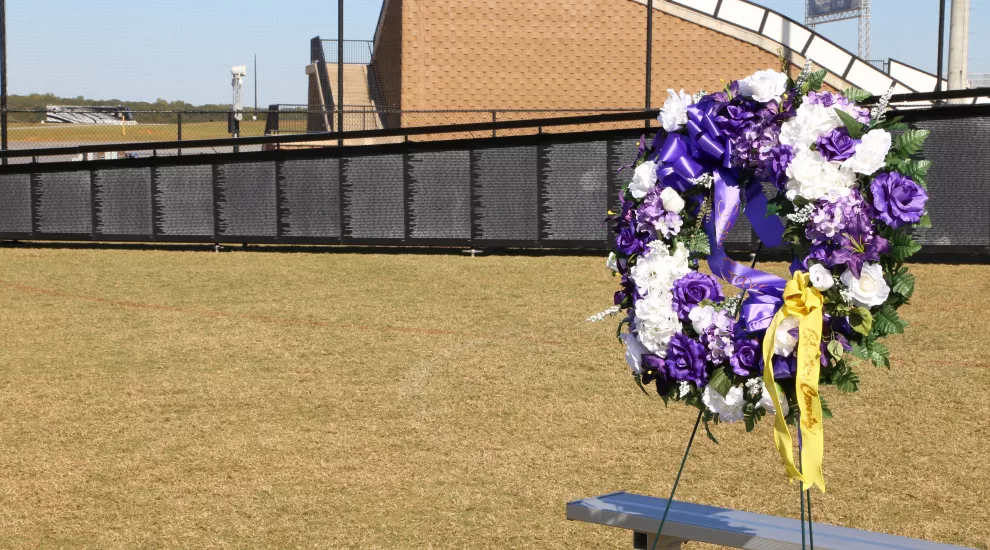 On a beautiful Fall day, several visitors make their way to the Riverwalk community in Rock Hill, South Carolina. This day is special because instead of heading to the BMX track to watch a race, visitors are headed to the soccer field to honor and celebrate Vietnam Veterans at The Wall That Heals.
The Wall That Heals is a three-quarter scale replica of the Vietnam Veterans Memorial. Rock Hill is one of only three Southeast stops. It honors the more than three million Americans who served in the United States Armed forces in the Vietnam War, and it bears the names of the more than 58,000 men and women who served in Vietnam. The Wall That Heals is traveling to thank the Vietnam Veterans who did not get the recognition and support they deserved when they returned home after their service. 
The exhibit remains open 24 hours for viewing. On Saturday, the 26th, starting at 10:00 AM, there is an honors ceremony. The exhibit will close for viewing on Sunday, the 27th, at 2:00 PM.
Check out our slideshow to get a sneak peak of the exhibit!