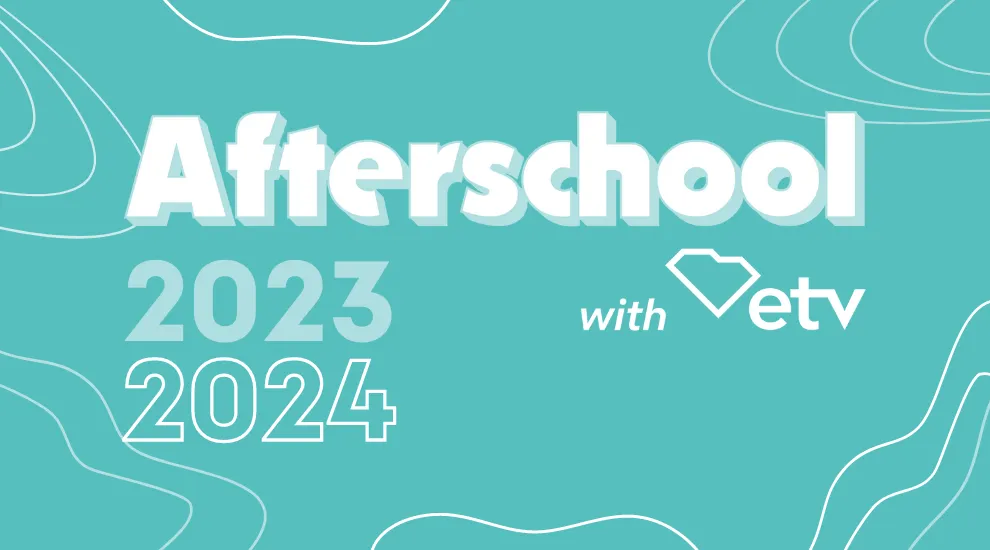 Starting August 31, 2023, SCETV Education will be starting another season of Afterschool with ETV, our free, virtual, monthly professional development series for South Carolina educators!
Afterschool with ETV's first season was such a success that we decided to bring it back for another. Each month, we plan to host an hour-long training session via Zoom on a topic of interest. Attendees will be able to receive a certificate of participation and a chance to win exciting prizes. (We also offer session recordings for those unable to attend the live events; see the information further below.)
The topic for our first session is 2023-2024 SCETV Educational Resources. SCETV offers a variety of resources and services to support our state's educators, students and families. This workshop is an introduction to all things SCETV Education including free, high-quality digital content; standards-based lesson plans specific to South Carolina; informative blogs; teacher recertification courses; and more. Come and learn how to incorporate these resources into your learning community! 
Intended Learning Outcomes
By the end of this workshop, attendees should be able to: 
Locate free ETV and PBS resources to support their learning community
Connect to ETV's web and social platforms that promote exciting education opportunities
This session will be offered twice on Thursday, August 31, 2023; register now to attend from 3:15-4:15 pm or from 4:30-5:30 pm.
Save the date for these other planned sessions this fall; the session topics and start times will be announced via our ETV Education monthly e-newsletter (subscribe here).  
September 21
October 12
November 9
December 14
*Dates and times are subject to change. 
If you miss a session or would like to view recordings of past sessions, access our Professional Development At Home sessions via our ETV LEARN Moodle platform. Learners can view these recordings on-demand and then receive a certificate of participation. Registration is free, but you do need to create an account. 
Please share this information with your colleagues, and we look forward to seeing you on Thursday, August 31, 2023, at 3:15 p.m. or 4:30 p.m.!