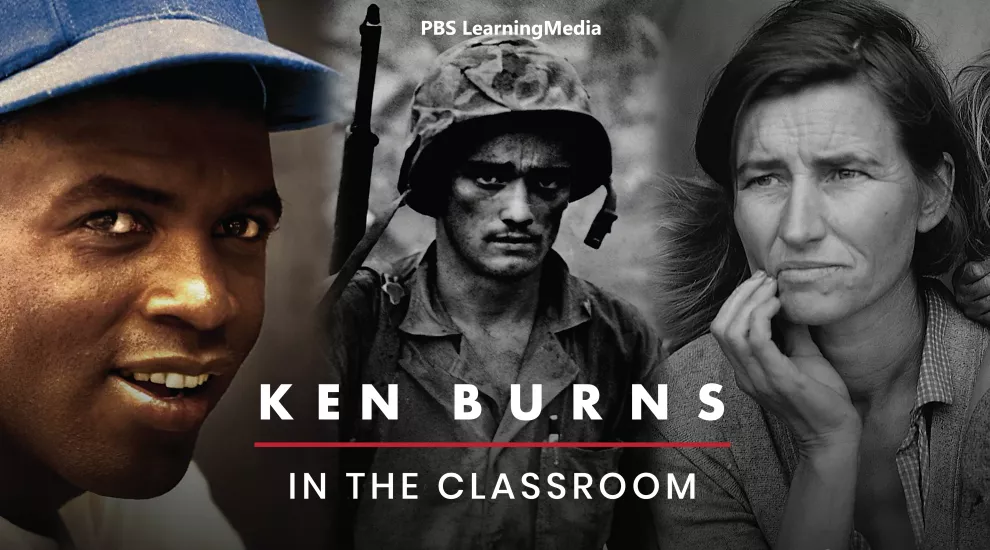 Calling all English Language Arts and Social Studies educators in grades 6-12 for a paid opportunity testing Ken Burns materials in the classroom!
PBS LearningMedia is currently seeking educators to pilot test educational materials created for the Ken Burns in the Classroom collection. This paid opportunity will require implementing materials in your class, providing sample work, and when possible, allowing classroom observation by a member of the PBS LearningMedia team.
Let's see South Carolina represented in this cohort!
If you're an English Language Arts or Social Studies educator currently teaching any grade from 6 through 12, learn more and apply now! 
Don't fit the criteria? You can still explore the collection and materials for possible use.