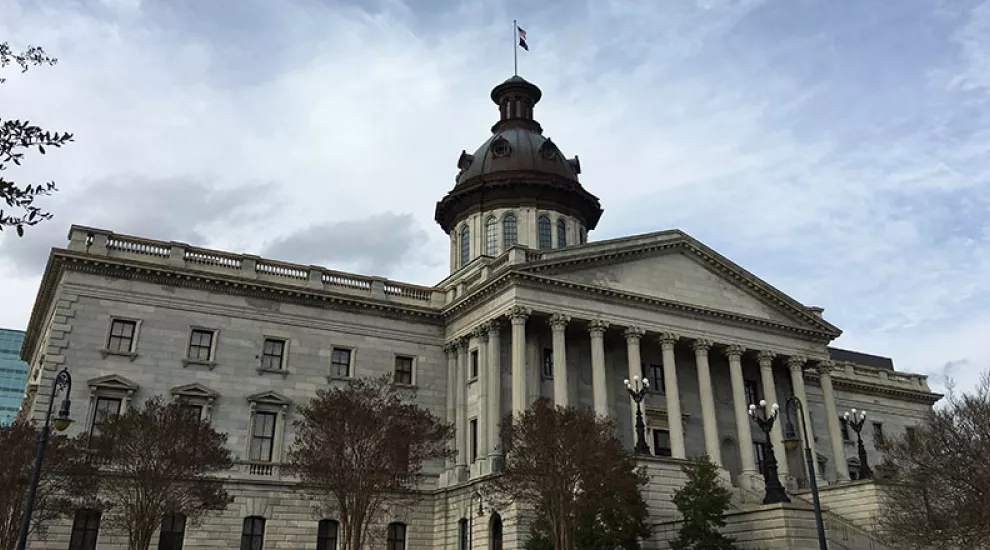 South Carolina Senate leaders want to convene a special legislative session to tackle issues from a failed nuclear power plant project.
Senate Majority Leader Shane Massey, R-Edgefield, and Senate Minority Leader Nikki Setzler, D-Columbia, wrote Senate President Pro Tempore Hugh Leatherman, R-Florence, asking him to convene a special session to halt potential rate hikes as a result of the collapse of the V.C. Summer Project.
SCANA and state-owned Santee Cooper announced they would be abandoning their costly project to build two nuclear reactors earlier this week. The move terminated 6,000 jobs and could lead to higher rates for SCE&G and Santee Cooper customers—who have already sent the utilities $2 billion, since the project began in 2008.
"We ask you and (House) Speaker Lucas to reconvene the General Assembly to consider a joint resolution suspending the authority of Santee Cooper and the Public Service Commission to act on the V.C. Summer project or authorize an electricity rate increase until the legislature has a chance to act in the 2018 session," the letter read.
Under the constitution, the governor "may on extraordinary occasions convene the General Assembly in extra session." However, the state Supreme Court ruled against then Gov. Nikki Haley when she tried in 2011 to bring lawmakers back to pass government-restructuring bills.
Lucas said the "impulsive action" of Massey and Setzler requesting a special session could have negative consequences, but, if one will benefit the customers and taxpayers, he would support convening one.
"Our first and primary goal should be protecting the ratepayers of South Carolina from increased energy costs," Lucas said in a statement. "I have been thoroughly monitoring the situation and will continue to do so until a proper course of action can be determined."
Leatherman is said to be considering the proposal.
Rep. Kirkman Finlay, R-Columbia, agrees that a "hasty and shortsighted reaction" could cause more harm to ratepayers. 
"Premature action will limit any possibility for the utilities to give ratepayers back the funds they deserve," Finlay wrote in a letter to Lucas on Friday. "Legislative action must be made, but it must be thoroughly vetted and correctly executed."
A meeting of the State Regulation of Public Utilities Review Committee is scheduled for Aug. 23. Details can be found here.
The V.C. Summer project has already cost $8.6 billion and will cost billions to wind down.
SCE&G customers have already seen their average electric bill increase by $324 a year to pay for the project.
Cost overruns from the ambitious project and another in Georgia led Westinghouse, the project's primary contractor, to file for bankruptcy on March 29. The first reactor at V.C. Summer was originally planned to be operational earlier this year, but now wouldn't have been finished until 2024.
The company's parent company, Toshiba, is also in dire financial straits, due to the Westinghouse bankruptcy.
On July 27, Toshiba agreed to pay $2.168 billion, over the next four years, to walk away from the project.
Santee Cooper will use $1 billion of those proceeds to lower customers' future costs. SCE&G CEO Kevin Marsh told investors this week that the company will do the same.
A move away from fossil fuels and coal made the two nuclear power plant projects the first of their kind in the United States in the past 30 years.