May 2023
A new season of animal adventures with the Kratts brothers premieres May 22-25 with Season 7 of WILD KRATTS.
Also in May, look for new episodes of DANIEL TIGER'S NEIGHBORHOOD (April 8-10), new episodes of SESAME STREET (Mondays in May), and a few encore Asian Pacific American Heritage Month and Mother's Day themed episodes.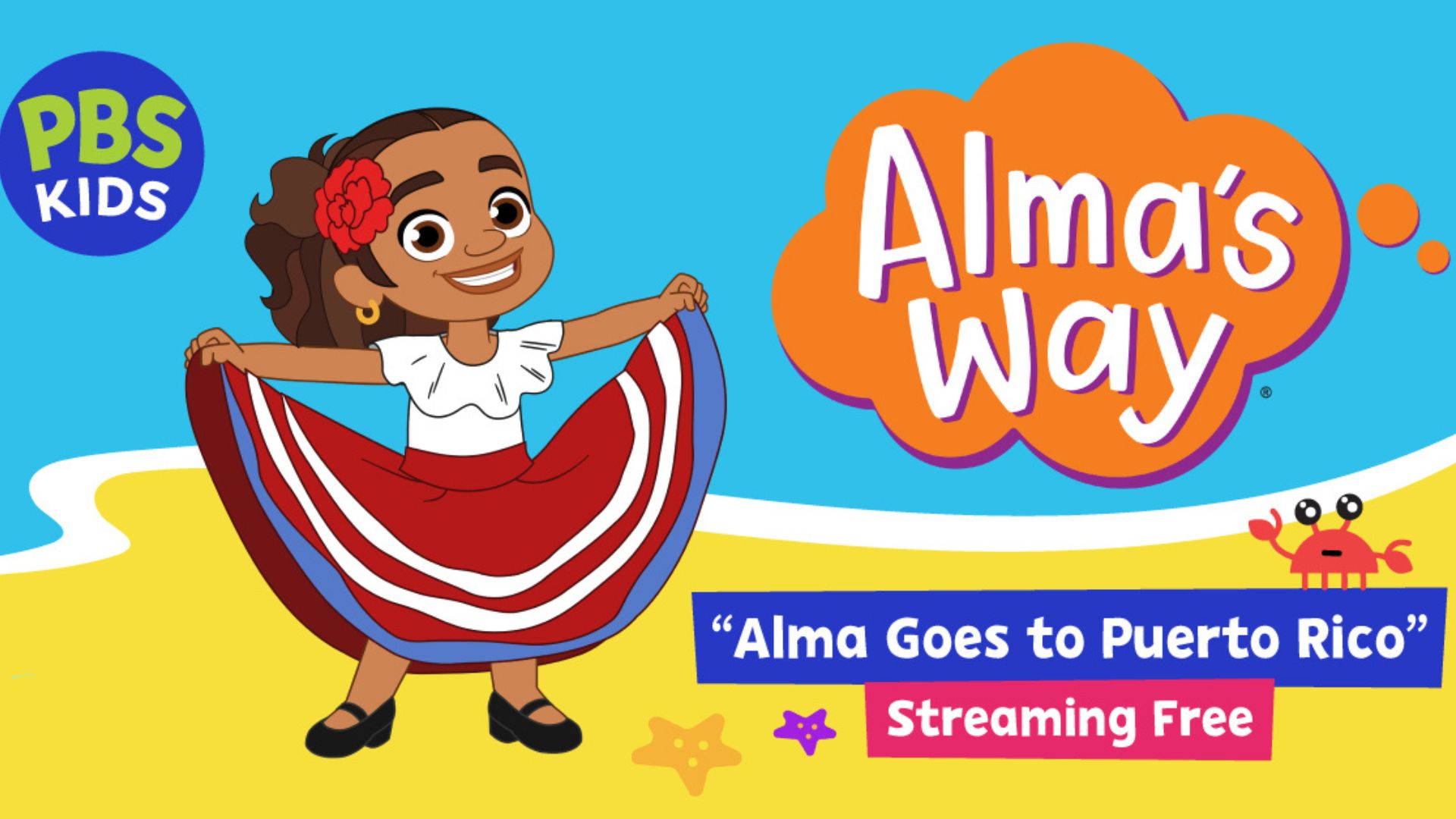 June 2023
The 'Summer of Adventure' kicks off with a new ALMA'S WAY special. In the one-hour special, Alma and her family travel to Puerto Rico to visit Papi's family! While there, Alma, must find the owner of a beautiful Bomba skirt. And Alma wants to find the perfect gift for her great-grandmother's 100th birthday. "Alma Goes to Puerto Rico" premieres on June 5 and will be repeated throughout the month.
Also in June, look for new episodes of ROSIE'S RULES the last week of the month (June 26-29).
July 2023
A new MOLLY OF DELANI special premieres July 10. In the 1-hour special, MOLLY OF DENALI: WISE RAVEN AND OLD CROW, Molly takes an epic river trip to her family in Canada for a ceremony honoring her grandma. 
Coinciding with the anniversary of the moon landing, a new READY JET GO! special will premiere on July 20. In the 90-minute special, READY JET GO!: SPACE CAMP, Jet and his friends take their skills to Space Camp and go on an intergalactic adventure! Space-themed episodes from other series will appear in the KIDS schedule on and around July 20. 
Also in July, look for new episodes of NATURE CAT on July 3-4, and WORK IT OUT WOMBATS! the last week of the month (July 24-28).  
PBS KIDS SHORTS
CITY ISLAND, a new series of animated digital shorts for early elementary school-aged children premiered December 26, 2022 on PBS KIDS. Set in City Island, a thriving metropolis with local organizations, government institutions, and a diverse citizenry, every car, tree and building is a fun character with its own name, voice, and distinctive personality. 
 
About SCETV PBS Kids
SCETV PBS Kids, our 24/7 PBS KIDS channel, is our .4 channel with antenna. Also, stream online at scetv.org/kids and through our SCETV app in the KIDS tab. With videos and games at your fingertips, kids can take all of the PBS educational shows wherever they go.
*Download the SCETV App from the iTunes App Store or the Android store.