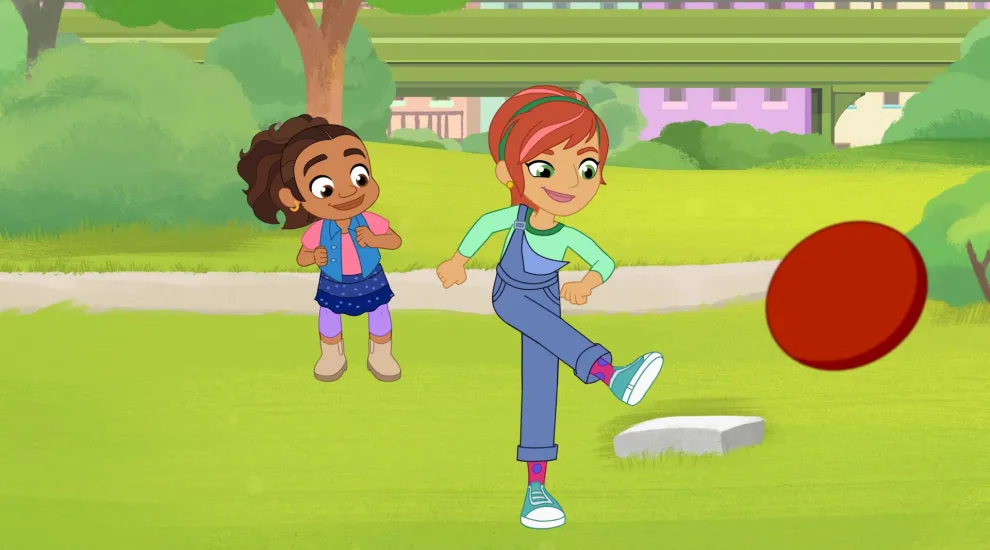 September 2023
The new season of SESAME STREET launches in September. New episodes will premiere every Monday. Also this month, look for new episodes of ALMA'S WAY (9/18-9/21) and ROSIE'S RULES (9/27-9/29).   
October 2023
The new short-format series SUPER WHY'S COMIC BOOK ADVENTURES premieres in October. Together with the newest Super Reader, Paige, Super Why will save the day (and the story!) from Literacy Villains and other literacy anomalies in Reader Valley. Jumping into a 2D comic book world, this series of musical shorts will expand preschool and kindergarten literacy skills with catchy new songs that break down big skills for early readers. 
From October 9-31, the PBS KIDS schedule will feature a spook-tacular variety of seasonal episodes and creepy specials. There is a new Halloween-themed episode from NATURE CAT (10/19) and a new Dia de Muertos story from ROSIE'S RULES (10/23). One-hour Halloween specials include: THE CAT IN THE HAT KNOWS A LOT ABOUT HALLOWEEN!, CURIOUS GEORGE: A HALLOWEEN BOO FEST, WILD KRATTS: CREEPY CREATURES, and ARTHUR AND THE HAUNTED TREE HOUSE.
Also in October, there are new episodes of SESAME STREET on Mondays (10/3-10/31) and new episodes of CURIOUS GEORGE on Fridays (10/6-10/27). Look for new episodes of PINKALICIOUS & PETERRIFIC (10/3-10/6) and another new episode of NATURE CAT (10/26).
PBS KIDS SHORTS
CITY ISLAND, a new series of animated digital shorts for early elementary school-aged children premiered December 26, 2022 on PBS KIDS. Set in City Island, a thriving metropolis with local organizations, government institutions, and a diverse citizenry, every car, tree and building is a fun character with its own name, voice, and distinctive personality. 
 
About SCETV PBS Kids
SCETV PBS Kids, our 24/7 PBS KIDS channel, is our .4 channel with antenna. Also, stream online at scetv.org/kids and through our SCETV app in the KIDS tab. With videos and games at your fingertips, kids can take all of the PBS educational shows wherever they go.
*Download the SCETV App from the iTunes App Store or the Android store.