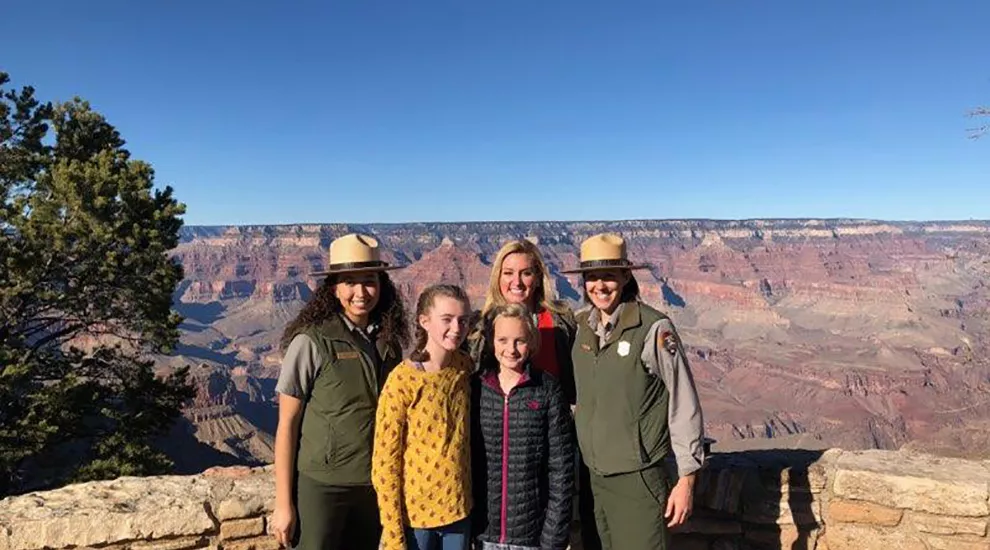 Family Travel
January 27 @ 9pm  
Host, travel writer and guide Colleen Kelly shares expert travel tips and insights to create fun-filled family vacations and lasting memories. Stops include: the Grand Canyon, the Bahamas, California, Florida, Mexico, Ireland and more!
For dates and times for your favorite shows, check out the Create™ TV schedule. 
February 2023
Fly Brother – February 3 @ 9pm
Join Ernest White II as he explores a common thread that bonds destinations together, including food, faith, natural elements and culture. Destinations include: Sao Paulo, Casablanca, Puerto Rico, Toronto, Nashville, Detroit, Newark, San Francisco, Hawaii and the Adirondacks.

Sweets for Your Sweet – February 10 @ 9pm          
Let Create's cupids woo you with romantic Valentine's Day sweets, including European desserts from Milk Street TV, Pati's Jinich's chocolate crepe tower, Cook's Country's Banana Pudding Pie, Ellie Krieger's Pear Brown Betty and Jazzy Vegetarian's dairy-free Chocolate Polka-Dot Bark.
                                                                                           
Let the Good Times Roll  – February 17 @ 9pm
Create celebrates Mardi Gras, Crescent City-style, with the help of New Orleans native Kevin Belton. In this 10-episode marathon, Chef Belton shares his family recipes for shrimp and andouille gumbo, jambalaya, crab cakes, Creole potato salad, King cake, beignets and other Big Easy specialties
 
Plan your Vacation with Rick Steves – February 24 @ 9pm
Sit back and let Rick Steves stoke your travel dreams. The guidebook guru shares valuable travel tips and tricks as he experiences the local culture, cuisine and fun of thrilling destinations throughout Europe, including the Mediterranean, Cinque Terre, West England, Southern Spain, Amsterdam, Paris side-trips and the Alps.
MARCH 2023
Greek Flavors (Pre-empted by Pledge)
March 4/5 
Join My Greek Table's Diane Kochilas and Life of Loi's Maria Loi as they explore and create Mediterranean cuisine, from its secrets to its superfoods.
Down South (Pre-empted by Pledge)
March 11/12
Hit the road with Create travel pros Samantha Brown, Darley Newman, Mickela Mallozzi, Ernest White II and Colleen Kelly as they explore the southern United States' unique culture and cuisine. Stops include: Little Rock, Nashville, Lafayette, Charleston, Dallas and more!
Quilt: Piece By Piece
March 18/19
Calling all quilters! Tune in to see Nancy Zieman and the pros of It's Sew Easy and Fons & Porter's Love of Quilting share their top tips, techniques and projects for the avid quilter.
This Old House Create Marathon-Detroit House
March 25/26                
Watch as the This Old House team restores an abandoned 1939 home in the Russell Woods-area of Detroit with help from the community.
About the SC Channel
The South Carolina Channel is SCETV's window to creative Carolina living, with an accent on home, hearth, and history. For dates and times for your favorite shows, check out the Create™ TV schedule. 
Create Weekly Showcases are five-hour stacks each Saturday (10:00 am - 3:00 pm) and Sunday (12:00 pm - 5:00 pm) that feature thematic, timely shows.
For more South Carolina-centric programming, visit the SC Channel or view the full schedule at www.scetv.org/tvschedule. Looking for recipes, click here.