Season 8 Premieres June 19
Shaun Evans (The Take, The Last Weekend, Silk), charms audiences with his portrayal of the cerebral and solitary Detective Constable Morse in Endeavour, written by Inspector Lewis creator and Inspector Morse writer Russell Lewis .
View the Full PBS MASTERPIECE Schedule
Season 8 Premieres July 10
Your favorite vicar and detective duo is back! More laughs, more romance, and more murder are coming in Season 7.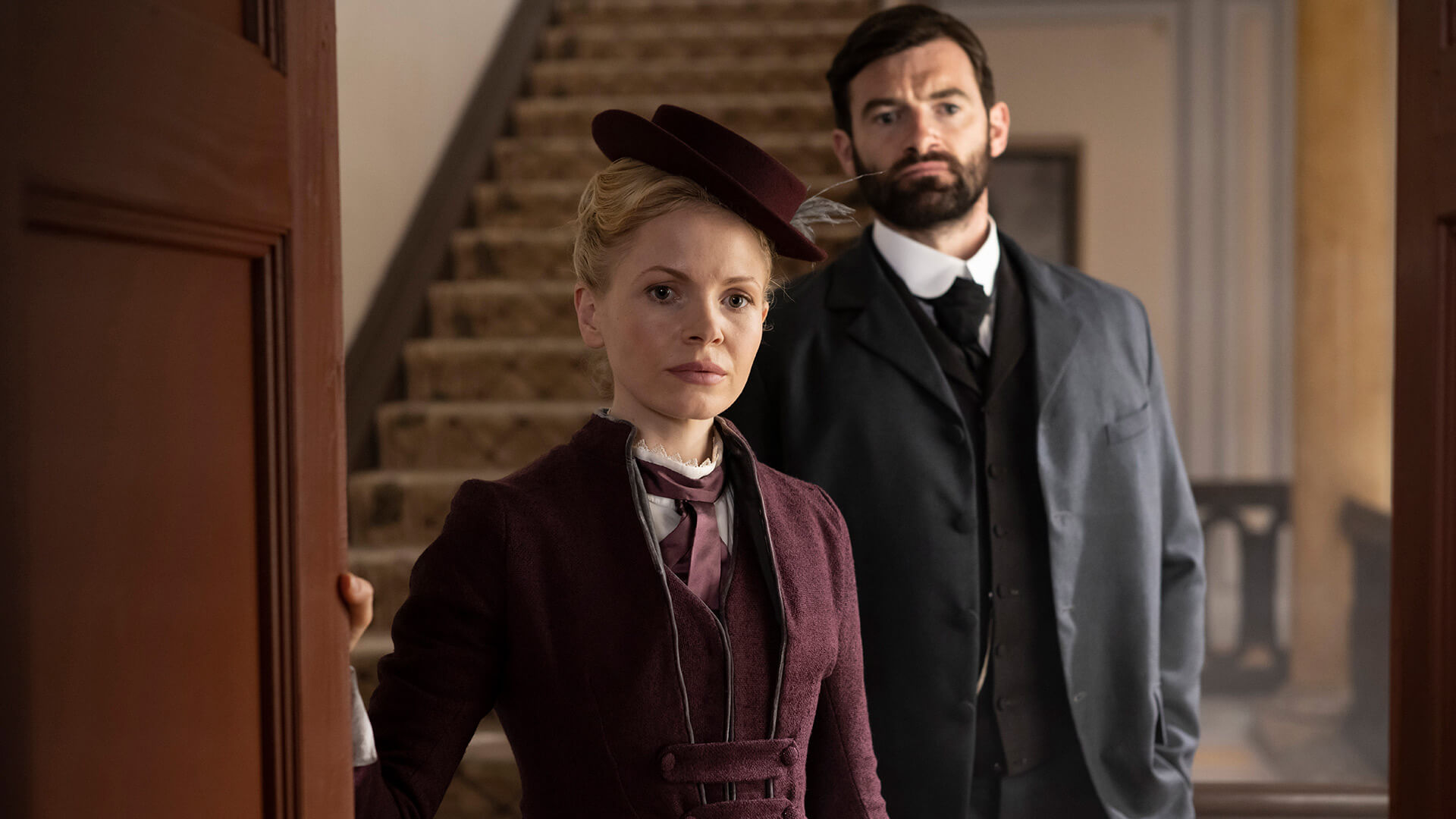 Miss Scarlet and The Duke  Season 2 will appear on MASTERPIECE on PBS in 2022. MASTERPIECE is presented on PBS by GBH Boston.
Available on SCETV Passport
Sanditon: Season 2. The all-new season picks up the action nine months after the end of Season 1, when some hearts were left broken, some were soaring, and the town's future was not so clear. But time tends to heal most wounds. The town of Sanditon is growing in popularity as new faces arrive on the scene to join our beloved seaside community. 
Annika . Nicola Walker (Unforgotten, Last Tango in Halifax) stars as DI Annika Strandhed, the speedboat-driving head of Glasgow's newly-formed Marine Homicide Unit, who juggles baffling cases and a rebellious teenage daughter. Walker is joined by Jamie Sives (Guilt) as DS Michael McAndrews, Annika's old colleague; Katie Leung (Harry Potter, Roadkill) as DC Blair Ferguson, the forensic brains behind the unit; and Ukweli Roach (Grantchester) as DS Tyrone Clarke, the new cop at the station.
Vienna Blood: Season 2. 1900s Vienna is a hotbed of philosophy, science and art. Dr. Max Liebermann's extraordinary skills of perception and Detective Inspector Oskar Rheinhardt's determination lead them to some of the city's most mysterious and deadly cases.
All Creatures Great and SmalL: Season 2. James Herriot's adventures as a veterinarian in 1930's Yorkshire get a glorious new adaptation in a seven-part series based on his beloved books. Exciting newcomer Nicholas Ralph will make his television debut as the iconic vet who became renowned for his inspiring humor, compassion and love of life.
Around the World in 80 Days. Get ready to set sail in the hot air balloon with Phileas Fogg, Passepartout and Fix in a brand-new adaptation of Jules Verne's classic adventure novel Around the World in 80 Days, starring David Tennant.
SCETV Passport is an additional benefit available to ETV Endowment members at the $75 or higher annual giving level. It allows members access to an on-demand library of PBS and ETV shows, including exclusive access to the online only series, Jamestown. Learn More.
About MASTERPIECE
Winner of 86 Primetime Emmys® and 16 Peabody Awards, MASTERPIECE has been essential Sunday night viewing for millions of fans since 1971. Rebecca Eaton is the executive producer of the series. Funding for MASTERPIECE is provided by Viking and Farmers Insurance® with additional support from public television viewers and contributors to The MASTERPIECE Trust. Presented on PBS by WGBH Boston, MASTERPIECE is known for recent hits such as Sherlock, Downton Abbey and Victoria, and beloved classics such as Upstairs Downstairs, Prime Suspect, The Forsyte Saga and Poldark.