January 2022
PBS KIDS rings in the New Year with scores of fresh episodes. Nine series will be rolling out new episodes to start 2022 beginning with ODD SQUAD (January 3-6) and HERO ELEMENTARY (January 3-4). SESAME STREET premieres 4 new episodes on Mondays beginning January 3, while CURIOUS GEORGE premieres a new season 13 episode every Friday in January.
There are also new episodes from ALMA'S WAY (January 10-13), DANIEL TIGER'S NEIGHBORHOOD (January 10-12), ELINOR WONDERS WHY (January 17-20), LET'S GO LUNA! (January 24-27), and XAVIER RIDDLE AND THE SECRET MUSEUM (January 24 & 31).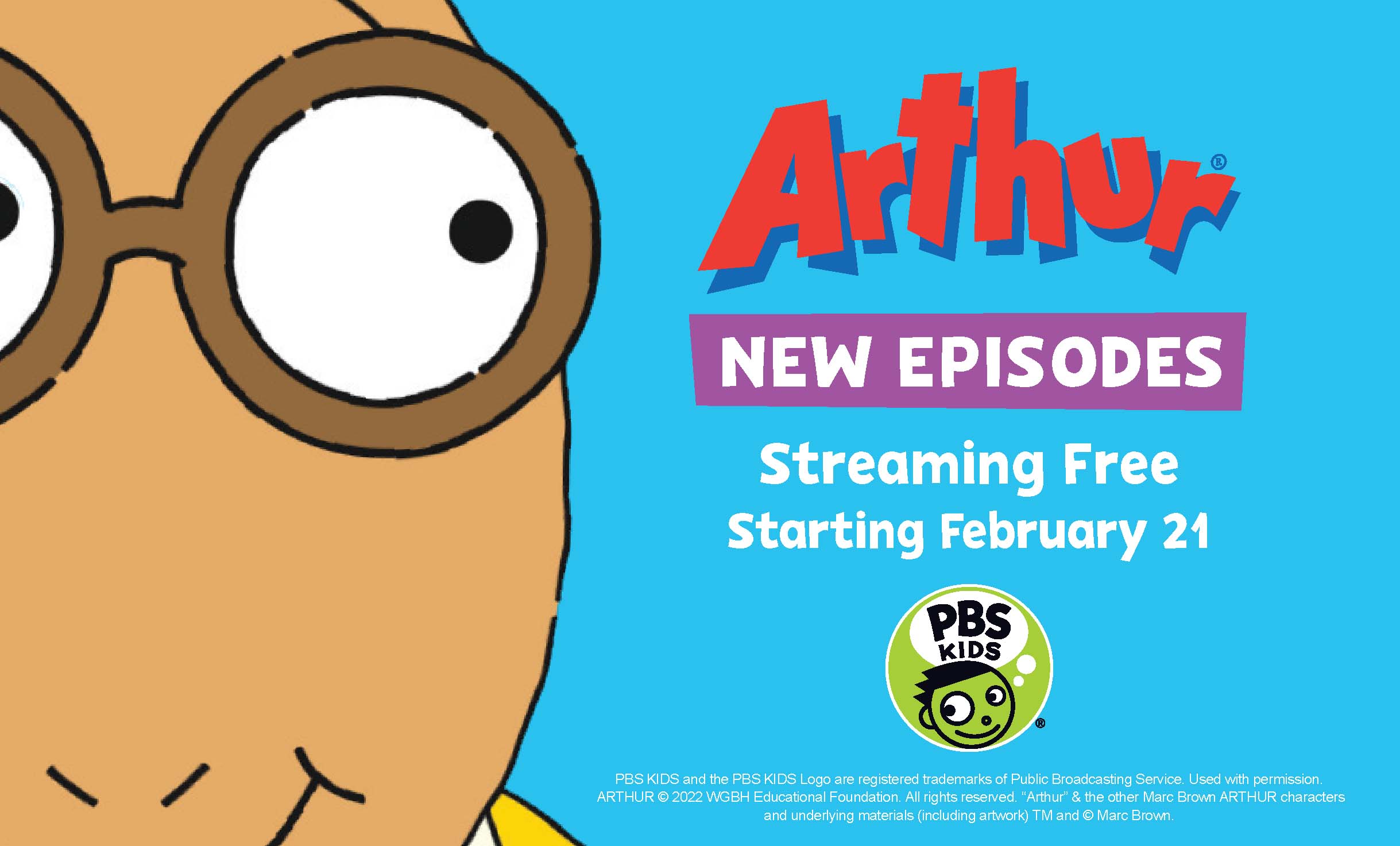 February 2022
The premiere of the 25th and final season of ARTHUR. The final four new episodes of the series premiere February 21-24.
There are also new episodes from CURIOUS GEORGE (Fridays in February) and SESAME STREET (February 7, 14 & 21), and season 13 of CYBERCHASE kicks off on February 28.
About SCETV PBS Kids
SCETV PBS Kids, our 24/7 PBS KIDS channel, is our .4 channel with antenna. Also, stream online at scetv.org/kids and through our SCETV app in the KIDS tab. With videos and games at your fingertips, kids can take all of the PBS educational shows wherever they go.
*Download the SCETV App from the iTunes App Store or the Android store.